An exclusive interview with Ms Deirdre Berkery and Mrs Alison Fisher of Broadhurst School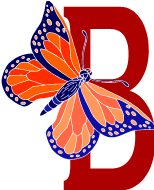 Mums In The Wood was very pleased to have met with both Ms Deirdre Berkery, principal/co-owner and Mrs Alison Fisher, headmistress of the very well known and highly regarded Broadhurst school on 27 January 2016. It was an opportunity for me to meet the people responsible for the running of the school and raise many of the questions and concerns that parents often have specifically about Broadhurst and gain a personal insight into one of the most discussed schools in the area.
Both Ms Berkery and Mrs Fisher were warm and friendly, and I found them both to be absolutely charming and very honest about the school, its ethos, policies and reputation. It was refreshing to also note that they were happy to discuss even the more controversial questions with equal candour and sincerity. It was wonderful to meet them both and Mums In The Wood is very grateful for the opportunity.
The school itself is set over several levels of a converted house on a residential street. Children start at 2.5 years old and leave at around 5 years old depending on when their birthdays fall. The classrooms are a good size with plenty of games on the shelves and the play areas are a decent size. The staff ratios are around 4:1 or 8:1 depending on the year. 

Question:
I note that the school is a family run institution and has remained so since its inception. Can you describe, 
a) how the nursery was founded,
b) what its ethos and values are,
c) how it has maintained its position as being one of the most sought after nurseries in the area.
Answer:
a) Ms. Berkery:  My mother started the nursery in 1958. She was horrified at what was available at the time in the way of nurseries for her own children. She had trained to teacher older children and then did a Montessori  training course and  started the school with 3 children.  I joined in 1972 and have been here ever since. It has always been a family run school. Mrs Fisher, our Head,  has been at the school for 5 years.
b) Our main philosophy is "learning through play". We endeavour to provide a caring, nurturing, secure environment where every child is valued. With play at the heart of all we do, we aim to provide rich opportunities for all our children to be excited, engaged and inspired in their learning and development.
c)  Excellent team work lies at the heart of the teaching at Broadhurst. This and our nurturing environment is always commented on by parents in surveys. We have always relied on recommendations through word of mouth. We never advertise and our prospectus is just a small leaflet. We provide a nurturing environment for the children and allow them to reach their individual potential. Teaching staff are well aware that if the children feel happy and secure then they will be ready and receptive to learning.  The children are happy and therefore successful. We believe that we give them a really good start to their education. The management team, including the Deputy Head who has been at the school for over 20 years, is very "hands on" and we all get to know the children really well. We are always on the main doors greeting the children and aiming to build strong relationships with parents by being available to them.
Question: 
Broadhurst has a reputation of being highly academic, in fact as being the most academic in the area. Is it fair to say that the kind of children who best suit Broadhurst are the ones who mature early or can late bloomers flourish at Broadhurst too? 
Answer:
We take a few children from each month and so we have an excellent balance of children across the months from September through to August. We are not a selective school and children arrive at a wide variety of starting points and with a wide range of capabilities e.g. when they arrive some children are very articulate, while some have no English at all. We find that because many children achieve high academic standards when they leave, people think that the environment at the school is pressurised but it is not.  We focus on doing the very best we can for each individual child. Because children are encouraged to move at their own pace and are given significant opportunities to do so, we find that children make rapid progress.  More able children's learning is extended and those who require more time to assimilate new concepts are given it.  This also impacts enormously on their confidence and self-esteem.
We try to keep an age gap of around 6 to 8 months across all the classes except the Reception class.
All children do half days when they first come in. We have one class set up for the children born in the first few months of the academic year and two classes for the other children. We settle the majority of the children in the September before their third birthday and the Summer babies tend to join us in January. This is mainly due to their ability and maturity to cope with five 3 hour sessions.  Each child is different and we always go at the individual child's pace.
Question:
Some parents want to gear their children towards academic achievement from an early age while others prefer to let their children play until formal schooling starts. Do you have children who would fit both descriptions or do you steer your children towards one over the other?
Answer: 
As a school, we do what is best for the children. On their first visit to the school we always explain to parents how we work and how our philosophy is learning through play. We are also a structured environment with a timetable incorporating, for example, circle time, table time, garden time etc. Children respond to structure, but equally, there is plenty of freedom within it for children to make their own choices and explore for themselves.
Our excellent staff ratio allows us to be very flexible in the way we plan and group children for different activities according to their needs.  Time is made every day for each child to have 1:1 time with a teacher or assistant teacher which ensures high quality interaction and learning tailored to their individual pace.  Each child is then challenged in a way that is relevant for them.  It also means that activities such as baking or science experiments can be done with a very small group to ensure that each child benefits to the maximum from every learning opportunity.
During the 1:1 time, we make sure that the children rotate activities and we work with individuals on how to improve their fine motor skills e.g. developing their pencil grip, how to handle scissors etc. We aim to provide a stimulating learning environment in which the children are given lots of praise and encouragement to be confident and independent. We plan resources and have adult guidance on hand all of the time, but the children are also free to explore and use their imaginations.  Focussed planning ensures there is a balance of adult-led and child-initiated activities e.g. we may 'model' a game/activity to help the children with ideas of how they might use/play with the resource and then allow them time and space to take on these ideas and adapt them according to their own imagination or interest.
Purposeful play and exploration is encouraged in all areas of the curriculum as we try to encourage the children to have inquisitive minds.
We try to make the curriculum as diverse and as exciting as possible for the children including the involvement of parents, outside agencies e.g. Perform drama or Yogabugs and outings e.g. National Gallery, Natural History Museum, Willows Farm.
On whether work is sent home for parents, nothing is sent home at all in the first year but in the second year, a Jolly Phonics folder is sent home for parents to see what the children are doing in school. Half way through the nursery year we start to send home vowel books, lotto games or teddy bears with letters on them, depending on the stage of the child. Strong links with parents enable the teaching within school to be extended into the home and parents can reinforce things at home if they feel that they want to. The children are very proud of their book bags and taking them home and showing them to their parents. Reception children take reading home two to three times a week. There has never been any expectation of home work being completed and handed in.
Question:
Do you help parents decide which school is best suited for their child when the time comes for the 4+ assessments?  
Answer:
Parents always have many questions about the next schools and the assessment process. We talk through the various characteristics of different schools and advise parents to register with a good number of schools. Because of the competitiveness of the area, it is important to keep one's options open.
The receiving schools in this area are excellent but each set of parents will react differently to each individual school. It is a little like buying a house.  We advise parents to ask questions when they visit a school and to try to visualise their child in that setting. Everyone is going to have their own perspective, depending on what type of education and environment they are looking for. The pressure for places is very high and there are no signs of this abating.
When talking things through with parents we do not recommend one school over another. We always say that gut feelings are very important and we are very happy to listen and advise where we can. If, after the assessment results come out, parents have the luxury of choice, then we do act as a sounding board, but we cannot, and do not, make the decision for them. We may talk through different factors such as family logistics etc.
We like to feel that we have an excellent relationship with the schools who receive our children and this relationship is built on many years of trust.
We are against tutoring 3 and 4 year olds. The most important thing a parent can do is spend time with their child, talking with them, playing games and making learning part of their everyday life. Social skills are just as important as academic ones.  Children who are happy and motivated will learn. Doing activities such as puzzles, practising turn taking with board games, playing games outside, counting apples into a bag at the supermarket – there is no substitute for spending time with your child.
Question: 
Can you describe your settling in process? How do you manage children who struggle with separation anxiety? 
Answer: 
We take the transition of children into the school very seriously and liaise very closely with parents over this vital stage.  Parents are given detailed information before entry and a personalised Welcome Booklet to print off and share with their child about their new class, routines etc.  We take a very gentle approach. We follow a programme of transition where the parents accompany their children into school and are encouraged to stay with them for decreasing lengths of time until they have settled.  This usually takes place over a period of about 3 weeks but it is very much tailored to the individual child.  During this time parents are encouraged to share any relevant information with staff and share any anxieties or concerns they may have. The result is a smoother transition for the children and their parents.
Question: 
There are many rumours that in order for a child to gain a coveted morning place at Broadhurst, a child must be registered when the parents find out they are pregnant. Is this an accurate statement? If not, what are the admission requirements and deadlines for parents who want their children to come to the school?
Answer: 
This is actually true. If a parent wants a morning place, we ask that they register the child within the first 3 months of finding out they are pregnant. It is first come, first served. Most parents do ask for a morning place but the sessions are exactly the same curriculum wise. If you register a child within the first three months of pregnancy, it usually guarantees a place, be it in the morning or in the afternoon. Generally if you are not within this time frame, your child will be waitlisted. Because we are signing children up so early, there is always some movement on waiting and, if any places do become available, then these will be allocated in order of initial contact date. Siblings and alumni take priority.
Question:
Do you accept children with special or extra needs? If so, what support do you provide for such children?
Answer:
We are a non-selective school. Unless the parents tell us prior to admission, then we would not know of any specific needs until a child joined the school. We have had children who were autistic, children with cochlear implants and other varying levels of needs. Around 10 per cent of our children attend some kind of speech therapy. We offer a varied and interesting curriculum which takes advantage of both the indoor and outdoor environment and gives opportunities for all children to have a positive learning experience.  Looking at the children's interests allows us to plan more challenging activities that they will enjoy.  We also take into account and respond to the different ways children learn whether auditory or kinaesthetic etc. We have an onsite SENCO and we work closely with all children and parents, giving extra support where necessary. We are, however, limited by the size of our classrooms and we are not a purpose built nursery. If, for example, a child, due to developmental needs, requires a free flow environment, then we may not be the most suitable setting for that child.  We do try to work with the child and the parents, within the confines of what we can physically provide. Some children may also find the structure of the sessions difficult to cope with.
.
My thoughts
To be honest, I was not really very sure what to expect when I visited Broadhurst school. I had spoken to parents on both sides of the fence. There were many whose children did not attend but were extremely sceptical of it and there were those whose children did attend who were extremely supportive and happy with the school and its ethos. There were those who heard rumours on the grapevine and formed opinions based on what they heard.
The opinions expressed on both sides were so strong that I too had some preconceived ideas of what I may find. However, I could not have been more wrong. When I visited the school, I was welcomed by Ms Berkery, who is elegant, charming and extremely warm and friendly. She took me around the school and I visited each and every class. I did not see a single child who did not look engaged or happy. The class sizes were small, the children smiling and yes, learning. But there was no evidence of pushy teachers, stressed faces or anxious children.
The walls are lined with shelves full of a huge variety of interesting games all of which was clearly well played with.  The classes are bright and artwork decorates the walls. Every child has the privilege of  having one on one time with the teachers and there was plenty of evidence of children playing, chatting and just being kids.
I was then introduced to the very lovely Mrs Fisher who was never long without a smile or a chuckle. She was extremely friendly with such a sunny personality and she clearly loved the school and the children. It was hard to imagine her as the type of headmistress who would enforce strict and rigorous methods of study on a bunch of 2.5 year olds. She was open and honest and both Ms Berkery and she were quite happy to give me a detailed insight into the curriculum, the work they do and their methods, none of which I could fault in any way. 
Yes, Broadhurst School takes pride in teaching the children who go there, yes, they explore the potential of each child and help them achieve it, yes, children are taught to read and write and learn their numbers but none of this seemed to be done with a whip in hand, so to speak. The children are clearly nurtured and are enjoying what they do. They are learning through songs, stories and play and I did not see any evidence whatsoever of anxious, stressed children who are being pushed against their will. 
Broadhurst is an excellent pre-school. It not only teaches children the basics but is clearly inspiring a love of learning. They believe in stimulating children's minds and guiding them as they play, inspiring creativity and imparting knowledge at the same time.
I was impressed with everything I saw and would certainly encourage parents who are interested to visit the school before they make their minds up based on hearsay. Just remember that waiting lists are long and names must be submitted within weeks of finding out you are pregnant.