An exclusive interview with Mrs Teresa Dunbar, headmistress of Cavendish school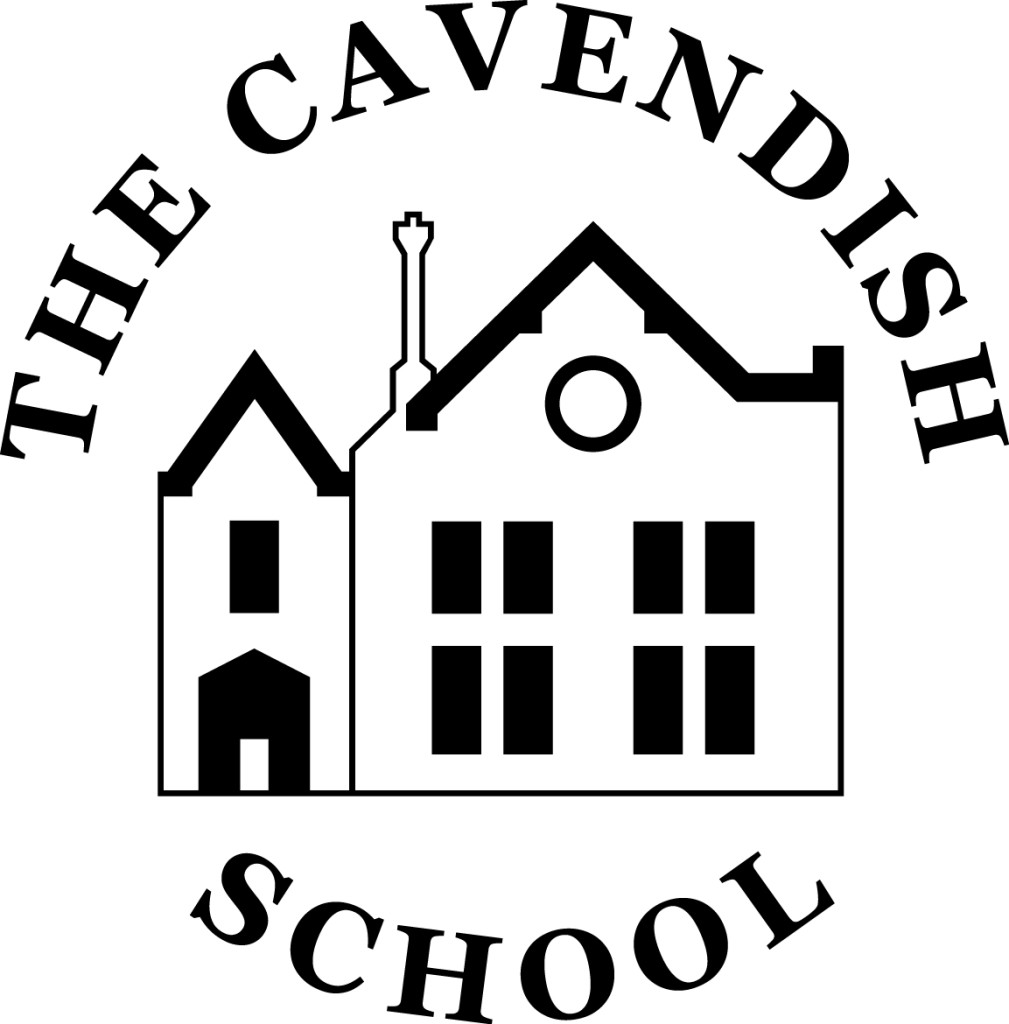 It was wonderful to meet with Mrs Dunbar back on 30 June 2016. She was warm and welcoming and showed me round the school with great enthusiasm. It was clear the school meant a great deal to her and the girls greeted her happily as we walked around the classes. Having studied Botany at university, Mrs Dunbar decided to pursue her primary passion in life and enrolled herself on a Secondary Science teacher training course. She realised that this was her vocation and did supply and part-time teaching whilst her children were young. This included teaching maths and science in the London Boroughs of Harrow and Hillingdon and later biology and chemistry at North London Collegiate and Harrow School. She had two school aged boys, when she was invited to change age group and run the Science Department at Orley Farm Prep School. The school started to go co-ed at this point and her reception aged daughter also joined. During her years at this school Mrs Dunbar taught science, and became Senior Teacher (pastoral), and as the first girls worked their way through the school took on the coordination of their transfer to Senior School. She then embarked on a  National Professional Qualification for Headship ("NPQH"). In 2007 Mrs Dunbar was appointed Head at The Cavendish School and is also involved with the Independent Association of Prep Schools ("IAPS") on the Committee and district representative for North London area.
The Cavendish School has recently had a highly complimentary Inspection report where the school was given the highest grade in all categories. There has also been a recent building project which has just been completed and provides 5 new classrooms and a new school Hall.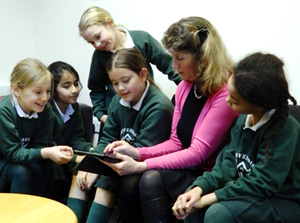 Question:
Having Catholic roots, how much emphasis do you place on religious education and to what extent is the admission criteria based on being Catholic?
Answer: 
The school was founded in Cavendish square by a community of nuns of the Society of the Holy Child Jesus. When, in 1970, circumstances meant that the school was likely to close, a group of parents bought the current site and moved it to Camden where it became a charitable trust. Around a third of our students are Catholic however, and the school now caters for children of all faith and none and there are a wide variety of faiths currently represented.
Christian values underpin the ethos of the school and parents and children are encouraged to share their beliefs and cultural values in RE lessons and some assemblies. Our RE program includes a large component of comparative religion.
There is no preferential treatment based on religion involved in our admissions process.
Question:
With a non-selective admissions policy, how does the school maintain its high standards and what about the school do you feel attracts bright children?
Answer: 
I don't believe that selecting children at 3 and 4 is necessarily effective as they are too young  to have their potential for future years measured. Children develop at different rates so we don't believe in assessing young children as a method of selection for admissions.
Many parents choose not to expose their child to the possibility of 'failing' at such a young age. Our intake is theoretically very broad but in reality we have very supportive parents, an impressive personalised educational program and we find all pupils make striking progress in many areas over their time with us.
Our two main intakes are Nursery and Reception. The youngest enter nursery at the beginning of the term they turn 3. They may enter the reception class the September after their 4th birthday.
We have many able, gifted and talented pupils and teachers plan to challenge them in the areas they are strong, as well as provide support in any areas of difficulty. Our policy attracts plenty of families with children talented in many areas.
Question:
How do you prepare boys for a 7+ exam when they share a class with girls who are not preparing for a 7+ exam?
Answer:
We currently only accept siblings and they usually join us just for the Nursery and Reception Year groups but we have a great demand for more boys' places.
Question:
With more and more parents (of both boys and girls) focusing on a 7+ exit route to avoid the pressures of the 11+ exam, what is your view on the 7+ versus the 11+ route? 
Answer: 
We discourage parents who might be looking to move school at 7 from joining us because we really value the continuity which comes with a 3 to 11 education. We have very effective relationships with the senior schools and we try to maximise each pupil's achievement by 11+ in a very low stress way. We try to work with parents to choose a selection of schools with the right environment and from which a pupil is likely to gain offers. The dilemma is usually which offer to accept.
Question:
How does the school cater for children whose needs don't fall within the traditional boundaries , be it children who have special needs or those who are gifted and talented or both?
Answer: 
I believe that children generally have some areas in which they may be ahead of other children and others in which they may need support. Our teachers work very hard to challenge pupils in the areas in which they are strong and provide work which is tailored to their needs in areas of difficulty as well, so that they can all make optimum progress in all areas. Areas of special need are very well catered for. We proactively try to identify areas of specific learning difficulty pupils may have and often work with parents and specialists to seek recommendations for how best to provide support.  We have a small number of pupils with Education, Health and Care plans.
We have two part-time SENCOs who cater for different age groups and specialist teachers who cater for gifted and talented children (say in music or art or languages). All class and homework is differentiated for each child.
Question:
It is commonly thought that boys and girls have different needs when taught. How does Cavendish school ensure that they are able to address those needs across the board during the early years? 
Answer:
Boys and Girls do learn differently. All our staff are trained to address the needs of both. The school also has teachers of both genders and the assistant head, Deputy Head, a PE and music teacher and 3 class room assistants are all male.
Question:
At what age do you start streaming children into sets? What is your opinion on the view that streaming, at least in part, contributes to problems with self confidence and self worth in children.
Answer:
We only stream children in Maths from Year 3 upwards. This is done very carefully and called the 'standard' and 'faster' group. We believe that most children have the capacity to become perfectly competent mathematicians and that it is effective to separate those who need a little more time having concepts reinforced from those who rush ahead. The work within the groups is also differentiated. As a result very few of our girls have problems with self-esteem and if this occurred we would work with parents to address it.
Question:
Are there any before or after school clubs?
Answer:
The school runs a breakfast club from 7.45 until 8.25. After school clubs run between 15.40 and 16.30 and after school care between 15.30 and 5.30. The clubs range from crafts, music, languages and swimming to circus skills and chess, which are very popular.
Question:
How much influence does the parent community wield and how much involvement does the school expect from parents?
Answer: 
Our parents are very active. We don't expect it but most are interested in being involved. We have a very open policy and it is easy to access the teachers and the headmistress in person and by email.
Our parents association is called The Friends of the Cavendish (FOC) and there are one or two representatives in every class. The library is open at lunch time and run by parents, as is the early year's tuck shop on Friday mornings. Social and fund raising events are also arranged and parents often accompany school trips. We are very grateful for all the support our parents provide.
I send out a confidential questionnaire every year. This can be completed anonymously but it can be useful to know who has asked a question so that misunderstandings can be addressed as soon as possible. We are very interested in working with parents.
Conclusions
Although relatively small, the school is a thriving hub of activity, the children are focused, engaged and happy and were eager to show me their work and talk about it. The latest building project has now been completed and has added 4 class rooms, a specialist music room and a new school Hall. There are two lovely playgrounds with spongy astroturf and a new Historical 'timeline' along one side. Girls were running up to us, eager to share their daily stories with a clearly, much loved head teacher. Mrs Dunbar is a very enthusiastic head teacher who is constantly looking at ways of improving her knowledge in order to better help the children under her care.  Her book recommendations, "Why Gender Matters" and "The Bright Stuff"  make for extremely interesting and insightful reading for any parent. The school is a busy, happy place and there is a very satisfying buzz all around. A lovely school with a very committed team of teachers and headed by an extremely dedicated head teacher.