Exclusive Interview with Dr Pamela Edmonds, Headmistress of Hampshire School, Chelsea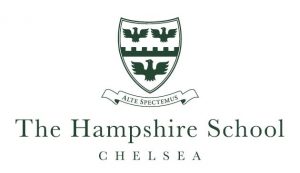 Mumsinthewood interviewed Dr Pamela Edmonds, headmistress of Hampshire School on 30 April 2021. Incredibly qualified, articulate and very much a professional, her brisk, confident, no nonsense approach is a window into the efficiency with which she manages  and  runs the school.  One of three children, at age 12, Dr Edmonds wanted to be an air hostess, a dream that changed over time and she was able to combine her two great loves, Maths and Travel as a teacher who has taught in a wide variety of schools across the world. Having worked in every sector, state, independent and IB schools, she decided on staying in the Independent sector when she eventually came back to the UK.  
After having her own children, she returned from Singapore  and taught children who were on a scholarship programme at another prep school before taking the helm at Hampshire. With beliefs firmly rooted in academic rigour,  unique pathways for each individual child and hard work being the path to success, Dr Edmonds is slowly but surely, turning the school around.  The  Singapore Maths method is firmly entrenched in the curriculum as is an enviable list of extra curricular activities that encourage creative thinking. Dr Edmonds has also furthered her vision of the school being a community and a partnership by  giving children the ability to contribute to school policies and shape in small ways,  how the school develops.
She is keen to maintain the growth mindset of the children she teaches and believes in a strong foundation and structure in administering the curriculum, to which end she has taken up the saxaphone and will be playing what she has learned so far at the school assembly.  She believes that parent communication is key and having partnerships with parents is an important part of making sure the needs of all children are met. Dr Edmonds meets with parents every two weeks towards the the end. All children's behaviour is tracked, good and challenging behaviour is recorded and used to help children and parents understand and respect boundaries and manage children's conduct. 
Asked about what she thought made a good headteacher, her answer was simple but poignant. "Headship is like an onion with layers but as long as you remember that it is the best interest of the children that is most importance and it is the children who are at the centre, at the core of your decisions, then you know you are doing something right".  Having been an ISI Inspector, Dr Edmonds was more than acutely aware of what the school needed and has brought about change in very positive ways to the ethos of the school, placing importance on academics as well as arts and sport, building resilience in the students she prepares for the next stage of their educational journey and is, thus pushing the school on a strong and consistent, upward trajectory.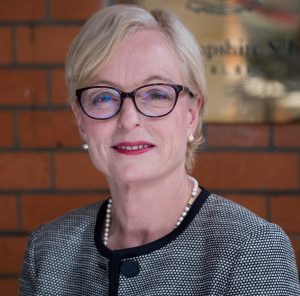 Question:
Three years down the line from when you took on the headship, is the school successfully heading in the direction you envisaged it would, at the pace you hoped?
Answer: 
Absolutely yes.  Because it is a very clear vision for this school. Because it is very much about the individual child and the highest quality across the board. We have small classes and lots of individual attention so it is all about a personalised learning experience. All about the children having ownership of their learning, ownership of their school, having an amazing partnership with their parents. The standards have gone up across the board and so for me, this is the start of the journey. We have so much more to do and that to me is exciting because anywhere, any school I've gone to, there has always been more for me to do.
Question:
What is the school's policy on setting for core subjects and in which year does it start? How is it implemented?
Answer: 
Setting starts in Year 5 in Maths and English. What is important though is that every lesson has lesson objectives, success criteria and the children know where they are in their learning. Every child is challenged in every lesson and they have individual targets. Therefore, you could say that in every class in every subject there is differentiation and so that happens naturally. For more formal setting, it happens in Maths and English from Year 5 upwards.
Question:
What measures do you have in place to support students who need to be challenged and fall within a gifted and talented bracket as well as those students who need extra support and perhaps have some SEND needs however mild?
Answer: 
For the children who need to be challenged. we make sure that we are working 2 -3 years ahead of the curriculum. We do the UK Maths Challenge, there are those who choose to go on the science competitions, we have 40+ clubs a week, we've done TEDEd type talks, debates, English Speaking Board, LAMDA,  Individual Music Lessons, Art competitions, most important thing is to give the depth and breadth. Not just academically but across different areas. The benchmark is 130+ on CAT scores.
For the SEND children,  we make sure they are supported in the classroom, we have an amazing Head of Inclusion,  she trains the staff and the teaching assistants and everything is in the classroom so no one is missing anything. I also have 2 children who have dyslexia so I also understand it from a parent point of view as well.
Question:
What is the most popular destination school for the 11+ leavers? Are there a particular group of schools that Hampshire school feeds into above others?
Answer:
The destination schools are very broad because I do a complete service for our parents. Have written a booklet for parents and holds parents hands right through. It is about the right place for the child. We have an impressive list of exits which are all on the website but ultimately it comes down to what is right for the child. The right place for the child rather than any particular school.  We hold a senior school fair in September which is very well attended and we give the heads who come a 30 second challenge to sum up their school in 30 seconds.
Question:
In a climate when so much importance is being placed on academic achievement, how do you support pre-teens leaving for secondary schools pastorally? What are the most important values you feel parents and schools should, together impart to young children taking those first steps into their teenage years
Answer: 
Every child at The Hampshire School Chelsea has personalised educational provision to ensure that they excel academically and are fully prepared for the transition to senior school and associated entrance examinations. Our Core Values ensure that every member of the community, and each child, leaves our school as confident, self-assured young people with the skills set to manage secondary school aptly and approach challenges as opportunities, Our curriculum is pitched at least two years ahead of national expectations and our Growth Mindset approach fosters resilience. Every child is nurtured in a strong pastoral care environment to succeed in high stakes entrance tests with our parents highly supportive of the holistic approach to the 11+ preparation that we take. We are consultative and involve parents in every stage of their child's journey to senior school. Involvement in an array of extra-curricular activities is encouraged by the school and parents to build a portfolio of experience. Being able to manage the expected as well as the unexpected reduces anxiety, this is achieved through our Pupil Voice programme for which we were nominated for an ISA award, P4C, involvement in School Development groups and debating opportunities.  We measure our success by whether the transition to senior school is successful not just on entry to the secondary school but on the happiness of the child in at least their first year at their new school.
Question:
With the recent issues that have put a spotlight on so many secondary schools, what measures, if any, has Hampshire school put in place, to effectively start educating children (from a young age) about the importance of compassion, respect and how they treat their peers?
Answer:
The Hampshire School Chelsea's Core Values of Respect, Resilience, Responsibility, Community and Excellent pervade the corridors and provide a moral compass for all. Our PSHEE programme incorporates Pupil Voice and P4C which ensure that all children are listened to. We adapt our educational, academic and pastoral approach to reflect best practice. We follow the statutory RSE curriculum and ensure that parents are fully informed and consulted regarding all aspects of the programme so that their views can be heard and they can support the school in keeping all the children safe. Our parents value our openness and fully adhere to the values we espouse which due to our cultural diversity provides a welcoming and informed global perspective and community aligned with fundamental core values that resonate with all families. 
Question:
What is your view on tutoring? Do you feel it is necessary given the fierce competition for places at competitive entry points, particularly the 11+, or do you feel that it just creates unnecessary pressures on children and drives the bar higher creating somewhat of a vicious, unbreakable circle?
Answer: 
We know that tutoring happens there is no way around it.  We prefer parents use tutors who work with us and there are two companies that I recommend, who work with us and the tutors come in to school to support the children.
Question:
With the focus of the curriculum changing, how does the school balance the teaching of STEM subjects with the creative subjects that the school is popularly known for?
Answer: 
STEAM Club. Science club. Singapore Maths has been introduced to the curriculum from  Reception all the way through to Year 4 because we want to make sure they have sound problem solving skills and mathematical knowledge to then be able to tackle Year 5 maths.  This has worked incredibly well and we have seen major progress. It is a maths mastery project and it has to be embedded in the curriculum. It takes a lot of training of staff and we train the parents as well.
Question:
With enviable facilities for the children who attend Hampshire, how strong is your sport offering within the school? Is there a cross over in the opportunities available for all children even in the traditionally gender specific sports?
Answer:
Sport and indoor Physical Education lessons are taught by specialist teachers, and coaches, from Nursery to Year 8. In addition to qualified PE teachers we employ specialist coaches for football, netball, rugby, cricket, hockey, athletics and swimming. Indoor PE for Years 1-3 is taught by a member of the GB Rhythmic Gymnastics Team 2012. Every class has a timetabled swimming lesson and Nursery to Year 3 have timetabled ballet lessons taught by Chelsea Ballet in our large and impressive School Hall. The school's outdoor play area supplements the grounds and purpose-built sports facilities locally. With over 30 after-school clubs including: fencing, Jujitsu, archery, table-tennis, rhythmic gymnastics, karate, football and netball there is a plethora of opportunities in sport. We are a member of IAPS and ISA and compete locally and nationally.
Question:
What is the school's involvement in the wider local community like? Do you have links with local state schools?
Answer: 
We are supporting schools for sport and we provide resources for a local primary school. Lot of physical resources  and with Lady Windsor being a patron of both schools, we work with providing shelter for homeless people.
Question;
How much parent involvement is expected? Do you have an active parent body?
Answer:
Parent voice committee. Meet every half term and the head will answer every question. The minutes are then shared on the internal school portal and it is very useful. We have a parent association as well which deals with the social aspects of the school.