An exclusive interview with Mr Barry Mansfield, Director, Halcyon International School

I was very grateful to the admissions secretary, Maria Rosengren for meeting with me on 13th November 2015 and giving me a tour of the school and to the Director, Mr Barry Mansfield who answered all my questions in great detail below.
The International Baccalaureate is an impressive programme of study which helps gear students for university education in a unique and academically rigorous way. The manner in which it is delivered and what it ultimately aims to achieve, caters to creating individuals who are self motivated and self sufficient.  Being such an international city and home to as diverse a community as you could ever come across, it is an ideal programme to give a child the tools they need to be able to continue a programme of study anywhere in the world and equip them with an internationally recognised qualification. To this end, Halcyon provides an invaluable service.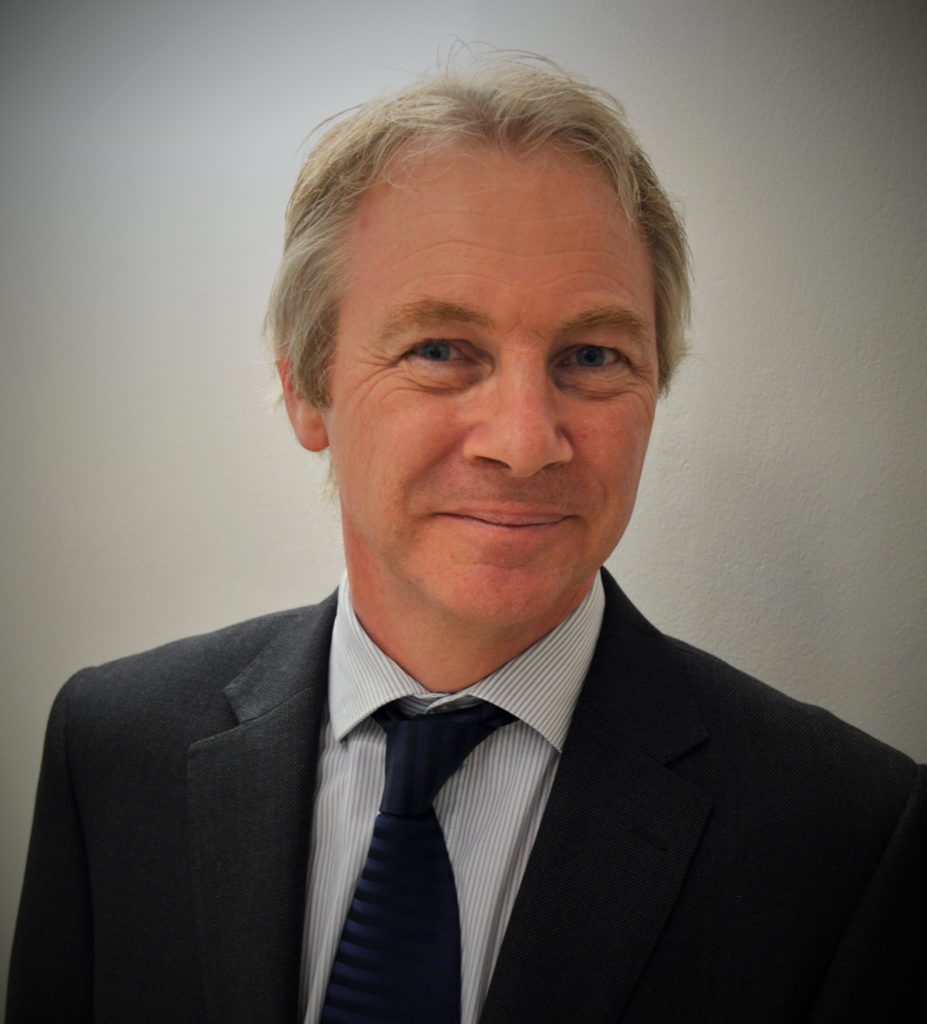 Question:
What was the thinking behind starting Halcyon as an international school that exclusively offers the IB only? i.e. Why do you not offer any UK qualifications?
Answer:
Halcyon's co-founders based this decision on current research and their own experiences with various curricula around the world including the IB. Research shows that for today's world, students are better served when they:
– develop critical and conceptual thinking skills
– expand their ability to work and collaborate in different ways
– harness strong writing and communications skills
– become more internationally minded
– thrive in various forms of assessments
The IB supports its students to develop these skills through its curricula.  Additionally, these and other elements of the IB support the whole student and are acknowledged as excellent preparation for university life and beyond.
IB students study six academic subjects throughout secondary school, thereby keeping their education broader for longer which has many benefits including reaching higher levels of knowledge and understanding in more subjects and supporting students to have more choice for their university focus later in their higher education.  Lastly, employers have shown a preference for IB students who demonstrate these "real world" skills.
Question:
Would it be fair to say that the nature of the community of students is largely transient? If so how do you foster community spirit among your students?
Answer:
One of the reasons the school was created was based on research indicating that more families – British, non-British or a mix – are calling London home, appreciate the importance of a more global approach to education and are looking for an alternative to A-Levels.  Additionally, Halcyon is unique in that it is forging relationships with several London prep schools to ensure that local families are well aware of this option. This all has resulted in a very typical level of turnover for a London school. That said, some turnover is healthy as students learn how to handle change, maintain relationships over distances and learn the importance of welcoming and including new students quickly resulting in an inclusive, supportive community.
Our community spirit is fostered through many different aspects of our school.  Mixed grade advisories (tutor groups) ensure that students from different years know each other. This tradition fosters inclusion across the grade levels and has the added benefit of minimising bullying and social exclusion.  Our residential trips at the start of the school year are a wonderful way to have our whole school meld together to begin an exciting year of learning together. Halcyon's innovative approach to student wellbeing and student life focuses on supporting the whole child so that each student feels valued and part of the community. Lastly, as part of the IB curriculum, there are countless community projects which bring students, staff and families together for activities, fundraising and more.
Question:
How many languages is the IB offered in? With so many children from different countries how does the school manage social integration without one common language? How do you avoid cliques being formed based on  common languages?
Answer:
At Halcyon the language of instruction is British English and all grades are required to learn an additional language, either Spanish or Mandarin. We also offer an optional Mother Tongue programme at an additional cost; participating students are currently studying Swedish, Japanese, German, Italian and French on the Mother Tongue programme which will position them to earn an IB Bilingual diploma recognised by universities around the world. Should a family wish their child to continue study in a language not listed Halcyon would be happy to explore offering it.
With regard to inclusive and respectful behaviour, these goals are woven into the fabric of our vision and mission.
How does Halcyon support its learning community? While this is not exhaustive, these points will provide some insight to the Halcyon approach. Each grade creates its own social contract which spells out how they wish to treat one another. Secondly, our student wellbeing programme was established out of our belief that Halcyon must provide a safe, happy and secure place for all students as this forms the foundation of a healthy learning environment. Additionally, our PSHE (Personal, Social and Health Education) curriculum includes a spectrum of units which examine and teach life-readying skills in support of the whole person. Lastly, our staff receive a wide range of CPD (continued professional development) which includes academic as well as wellbeing training to ensure Halcyon is consistent in its support of our learning community.
Question:
What is the percentage of Londoners v International students?
Answer:
It is difficult to say what a Londoner is exactly. We can tell you that there are currently 21 nationalities represented at Halcyon and many students have been in London for a good part of their lives. While approximately 25% of our student body has come to Halcyon from other London schools, we pride ourselves on the many cultures represented here and find this adds to the overall learning experience.
Halcyon delivers the IB in an international context which means no one nationality prevails.  This enables students to learn to function well with people of different backgrounds and see all cultures and creeds as equally valuable.
Question:
Would you consider expanding the school and have an intake at 4 rather than it's current intake at 11?
Answer:
It is a goal of the school to expand to the primary years however a date has not been set.
Question:
How would a parent be able to decide whether or not a child was suited to a traditional prep school / secondary or a school that offers the IB programme?
Answer:
Halcyon seeks to admit suitably-qualified students of all nationalities whose families want their children to be educated in a school community that represents our multicultural world, and where they can develop their 21st Century skills and global competencies on a daily basis within a rigorous academic environment. Before anyone applies we encourage you to become familiar with the International Baccalaureate Middle Years Programme and the International Baccalaureate Diploma Programme.
Question:
How do you assess whether or not a student would be suited to the IB programme without a formal entrance exam / assessment of academic ability?
Answer:
There are many ways to assess students and Halcyon favours a comprehensive process  that provides a holistic picture of the student.  This includes statements from the parents, the applicant, school transcripts, teacher references, other supporting documents and an interview.  Through this process both the family and the school learn if Halcyon and the IB Curriculum are a good fit for the student.
Halcyon seeks students who:
possess the appropriate level of academic readiness (average to above-average)
are collaborative and internationally-minded
are self-disciplined and able to engage meaningfully in independent enquiry
have an appreciation of the value of learning additional languages
will thrive in an International Baccalaureate environment known for its academic rigour and diverse assessment methods
Halcyon's application process is divided into three stages. Stage one is listed below, for further details on the application process please visit here.
Stage One:
The first step is to complete the form here (one per student).
Once we receive Stage I, Maria Rosengren, Director of Admissions, sends the relevant next steps for proceeding through the process.
Question:
What do you feel are the advantages of an IB programme over a traditional prep/secondary school curriculum in the UK?
Answer:
The IB is the cornerstone of what we do. Halcyon is a thinking community that is guided by a belief that an exceptional education will draw out, nourish and awaken the unique potential of each student.
Halcyon reflects and honours the mission statement of the IB:
"The International Baccalaureate aims to develop inquiring, knowledgeable and caring young people who help to create a better and more peaceful world through intercultural understanding and respect. To this end the organization works with schools, governments and international organizations to develop challenging programmes of international education and rigorous assessment. These programmes encourage students across the world to become active, compassionate, and lifelong learners who understand that other people, with their differences, can also be right."
Students appreciate the IB's holistic, student-centred, interdisciplinary approach to learning as they feel personally connected to their subjects and projects and understand that the content and skills have a relevance in the "real world". This naturally leaves students feeling more engaged and supports the IB goal of developing life-long learners who will naturally progress through higher education and beyond.
Question:
How much room does the IB programme have for extra curricular activities? For instance how much emphasis does the school place on sport?
Answer:
Halcyon offers lunch time clubs and after school clubs. Our activities programme is subject to change, according to demands and interests. Our current activities include:
Art
Basketball
Drama
E-zine (electronic magazine)
Football
GIN (Global Issues Network)
HalcyonBeats (electronic music composition)
Language Club
Learning Space (homework club)
MUN (Model United Nations)
Table Tennis Academy
Running Club
Service and Action / Creativity Action Service (community service aspect of IB)
Student Council
String Ensemble
Youth Speaks (English Speaking Union public speaking/debating)
The PE curriculum is designed for students to focus on key skills such as:
the benefits of warming up – understanding why it is important and how to warm up effectively;
co-ordination
flexibility
teamwork and good sportsmanship
a variety of  sports, exercises and games
PE classes are meant to ensure that students implement and value these skills in their lessons, during clubs and in their own spare time with a focus on developing a deeper understanding of the importance of always being physically active and willing to try new sports/activities – the PE version of life-long learning!
Halcyon's sports activities vary and currently include: basketball, running, athletics, circuit training, frisbee, badminton, touch rugby, tennis.
Question:
Is the IB an accepted qualification for entrance to universities across the world or are students required to do extra exams when they apply for admission?
Answer:
The IB Diploma is a rigorous and demanding program that provides students with first-class preparation for their future after Halcyon. Students follow a course of study with a global reputation for academic excellence, and universities throughout the world recognise the IB Diploma as an entrance qualification to higher education degree courses. IB students have received offers from top universities around the globe for decades including highly competitive universities in the UK, US, Canada and Europe.  In some countries, such as the United States and Canada, the IB Diploma qualifies students for advanced placement or academic credits; furthermore, IB graduates are often accepted at a higher level  at selective US universities than those with other qualifications. In general, European universities value  the IB Diploma highly. Some European and Canadian universities may require a standardised test if a student only has the high school diploma or the high school diploma with DP certificate results.
My thoughts
The tour around Halcyon was very  impressive to say the least. From the common room to the amazing art room which sports a great city view and the canteen serving organic food,  fresh fruit etc it felt a little like going into a university for 11 – 16 year olds. Everyone had their tablets to hand, and were focused, confident and mature. The school is extremely up to date on its provision of hi-tech equipment in classrooms and a large hall serves for assemblies, games and PE type activities. The school does not require uniforms to be worn and most children live close enough to scooter or skateboard in. The programme of study as described seems to really encourage young children to start working towards goals and teaches them a method of study which is an asset as they progress towards higher education. The IB is all about creating opportunities for developing self confidence (via Ted talks) and encouraging research and debate (for project based work which is then presented and shared with fellow students who are given the opportunity to critique and discuss it) and all in all provides an atmosphere and culture of independence and maturity from a young age. Halcyon delivers the programme in an effective, holistic and innovative manner and is the only school that offers an exclusive IB programme. It comes across as an excellent choice for those wishing to enrol in an international school.