An overview of the French schools in London and the differences between British and French Schools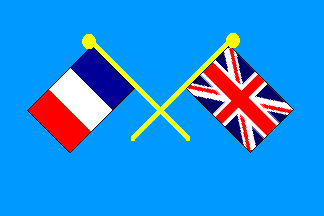 Being a multicultural city, the number of different ethnicities in London, is as diverse as it is vast. Currently, the French community in the capital  is estimated by the French consulate to be between 300,00 – 400,000  in number. Indeed, the community in the capital has grown to such an extent that Boris Johnson is known to have said that he was now,  "the mayor of the sixth biggest French city on earth."  The number of educational institutions in London, providing French families with the opportunity to educate their children in a system similar to that in France, have grown and are still growing, organically alongside these numbers.
In France, a child must be in compulsory education between the ages of 6 and 16 in comparison to that of the UK where a child needs to be in compulsory education between the ages of 5 and 16 (although the national curriculum provides a framework for education between the ages of 5 and 18).  However, like in the UK children do tend to start at a much younger age, some from 2.5/3 onwards. The majority of French people living in France send their children to schools in the state sector. However, the private school sector is also now growing rapidly and the ratios seem to be around 80:20. In the UK, the ratios of those who opt for state and those who opt for private schools are much closer than in France. However, the number of students opting for private schooling has grown to around 517, 113 according to the the Independent Schools Council. Interestingly, this rise has also been attributed in part to the growing number of international students in the country, a large portion of whom, are French.
Another difference highlighted by many who have experienced both systems is that while the emphasis on the British Education system tends to be on providing a child with a good academic knowledge with a healthy sprinkling of a variety of extra curricular activities, the French system tends to concentrate on academics only, with literally no emphasis on extra activities and children who wish to participate in extra activities end up having to join local clubs. This emphasis remains the same regardless of the country in which schools have been established. According to an article in the Telegraph, "Louisa Burnett-Hall, who trained as a teacher in London before moving to Paris, believes that high French exam results come at a personal cost. "If the ideal in British education is to produce a happy, well-balanced child who reaches his or her full potential, the French ideal is simply to instil knowledge. The idea of having fun doesn't exist. The élite here is still following an academic path created by Napoleon to produce engineers for his armies." "
The French schools in London vary greatly between those that are accredited and inspected by  L'Agence de l'Enseignement Français à l'Etranger ("AEFE")  – translated to mean, 'The Agency for French Education Abroad" – and those that aspire to be. The AEFE is a government body regulated by the French Ministry for Foreign Affairs and was founded in 1990. With offices in Paris and Nantes, the AEFE co-ordinates around 494 schools all over the world in approximately 135 countries.
These can be divided into three categories.
Around 74 of these schools are managed directly and are termed as Etablissement en gestion directe. These schools directly are managed and funded by AEFE. The headmaster is appointed by AEFE and changes every five years.
Approximately 156 schools are under contract with the AEFE and are managed by associations and foundations. These are the Etablissements conventionnés which are partially funded by the French Education Ministry (via AEFE) and the teachers and the headmaster are appointed by AEFE. But these schools have their own management board and a higher level of independence. The curriculum however is still regulated by the AEFE.
Another 264 schools are partner schools and can be termed Etablissements dotés de statuts privés which in essence are private schools that have been fully accredited by the French Education Ministry but are privately funded by fees and appoint and recruit their own staff and headmaster. Their fees are often higher, but they benefit from much smaller class sizes and a broader extra-curricular programme.
The AEFE now also manages two additional programmes alongside the accredited schools.
One of these is Français Langue Maternelle ("FLAM") translated to mean French as a native language. This programme provides financial aid to local associations which are working towards helping French children who do not attend an accredited school, maintain their native French skills.
The other was established in 2012 and is LabelFrancÉducation. Established by the French Ministry of Foreign Affairs in conjunction with the French Ministry of Education and set up to identify, recognise and promote foreign educational systems with national programmes that contribute to promoting french language and culture.
The schools which are based on the French education model and strictly follow the French curriculum generally tend to be the French Lycées, which are regulated by the AEFE. There are also many bi-lingual French schools which have not as yet been accredited but are working towards being accredited by the French Education Ministry.
The AEFE guarantees that schools which are regulated, accredited and periodically inspected by them, maintain French standards and status as directed by them. Because of this guarantee, French expats generally prefer to enrol their children at these schools as they can then easily transfer between them across the world. This in turn,  provides  academic continuity to children of expats who have to move around a lot. However, the flip side is ofcourse  that  as a result, these schools are heavily oversubscribed and virtually impossible to gain admission to. Admission at 4 for a non-french child (regardless of whether you have a sibling at the school) is now virtually impossible. Places may however open up in the Upper school for a child who has been through the French system provided the relevant assessment is passed. Furthermore, priority on waiting lists are given to French parents. The International Baccalaureate which is widely believed to be of a much higher standard than the British A/Levels and has universal appeal, is taken at an age equivalent to when a British student would sit the exam.
Below is a list of the many French schools that can be found around London.
The first and most popular is theLycées Français Charles De Gaulle school. This falls under the first category and is very highly regarded. There are several Lycées Français Charles De Gaulle schools around London. The names and addresses of the schools are as follows:
Ecole De South Kensington 
Ecole Primaire de South Kensington,
35 Cromwell Road, London SW7 2DG
Telephone : +44(0)207 590 6884,
Email: direction.sk@lyceefrancais.org.uk
Website: http://www.lyceefrancais.org.uk/ecole-de-south-kensington#sthash.RsO0GZrT.dpuf
Ecole Wix
Wix's Lane,
Clapham Common,  North Side,
London SW4 0AJ
Telephone: +44(0)207 738 0287
Email: contact.wix@lyceefrancais.org.uk
Website: http://www.lyceefrancais.org.uk/ecole-wix#sthash.gI29RiMH.dpuf
Ecole Andre Malraux
44 Laurie Road – London W7 1BL
Telephone : +44(0)208 578 3011,
Email: contact.malraux@lyceefrancais.org.uk
Website: http://www.lyceefrancais.org.uk/ecole-andre-malraux#sthash.BmIK2R2K.dpuf
Ecole Marie D'Orliac
Email : direction.fulham@lyceefrancais.org.uk or contact.fulham@lyceefrancais.org.uk
Telephone: +44(0)207 736 5863
Website: http://www.lyceefrancais.org.uk/ecole-orliac/fonctionnement#sthash.f5EubJGf.dpuf
Schools partially funded by the French Education Ministry are as follows:
Ecole française de Londres Jacques Prévert
59 Brook Green,
Hammersmith,
London W6 7BE
Telephone: +442076026871
Email: info@ecoleprevert.org.uk
Website: http://www.ecoleprevert.org.uk/
College Français Bilingue de Londres (CFBL)
87 Holmes Road
London NW5 3AX
Telephone: +4420 7993 7400
Email: contact@cfblparents.org.uk
Website: http://www.cfblparents.org.uk/
Lycée International de Londres Winston Churchill (Opened September 2015)
54 Forty Lane
Wembley HA9 9LY
Telephone: +44(0)20 3824 4900
Email: info@lyceeinternational.london
Website: http://www.lyceeinternational.london
Private schools accredited by the French Education Ministry are as follows:
L'Ecole des Petits Fulham and L'Ecole de Battersea
Fulham address:
2 Hazlebury Road, London SW6 2NB
Telephone: +44(0)20 7371 8350
Email: lef.fulham@gmail.com
Battersea address:
Trott Street, London SW11 3DS
Telephone: +44(0)20 7371 8350
Email: lef.battersea@gmail.com
Website: http://www.lecoledespetits.co.uk/
La Petite Ecole Française

La Petite Ecole Française
73 Saint Charles Square
London W10 6EJ
Telephone: +44 (0) 208 960 1278
Email: lapetiteecolefrancaise@gmail.com
Website: http://www.lapetiteecolefrancaise.co.uk/
L'Ecole Internationale Anglo-Francaise
L'École Internationale Franco-Anglaise Limited
36 Portland Place
London W1B 1LS
Telephone: + 44 (0) 20 7637 5351
Email: 
spd@ecole-ifa.com
Ecole Bilingue
St David's Welsh Church
St Mary's Terrace
London W2 1SJ
Telephone: +44 20 7224 8427
Email: admin@lecolebilingue.com
Website: http://www.lecolebilingue.com/
Le Herisson School

Rivercourt Methodist Church
Rivercourt Road
London W6 9JT
Telephone:+44 (0)20 8563 7664
Email: administration@leherissonschool.co.uk
Website: http://www.leherissonschool.co.uk/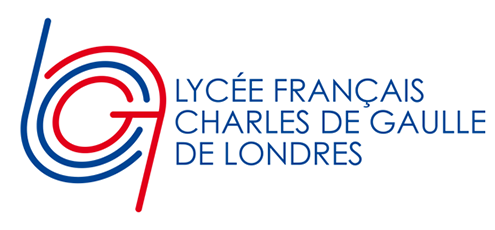 The main differences between the French system and the British system as detailed by the Lycée are as follows:
"In France children start school generally at the age of 3. The year of birth is generally taken into account in order to start school. All the pupils of the same calendar year are put in a particular year group with the exception of some special cases or if the children are retaking a year. For example in September 2010 children born in 2006 will be admitted to the 2nd year of the nursery.
THE FRENCH EDUCATION SYSTEM
Primary School (école primaire), Lower secondary school (Collège) and Upper secondary school (Lycée).
Nursery/Infants (maternelle)
• Petite Section ‐ from 3 years old
• Moyenne Section
• Grande Section
Infants/Juniors (élémentaire)
• CP ‐ from 6 years old ‐ Reading is taught from this age (one year later than in the english education system)
• CE1
• CE2
• CM1
• CM2
Lower secondary school (collège)
• 6ème ‐ from 11 years old
• 5ème
• 4ème
• 3ème – Brevet national tests at end of year
Upper secondary school (lycée)
• 2nde ‐ Pupils choose beetween Literature, Economics or Sciences for the Baccalauréat at the end of year
• 1ère ‐ 1st part of Baccalauréat exams at end of year
• Terminale ‐ Baccalauréat at end of year
THE ENGLISH EDUCATION SYSTEM
In the English education system the age of the pupil is generally taken into account from 1st September to 31st August (not as in France). As a result there may be differences between the starting ages when children move from the French system to the English or from the English to the French. This especially concerns children born between 1st September and 31st December.
French Education System
English Education System
Children born between 1/1/2002 and 31/8/2002

 

CE2

Year 4

Children born between 1/9/2002 and 31/12/2002

 

CE2

Year 3
The Lycée Français Charles de Gaulle accepts children from the British system according to the number of places available. To be eligible the applicant may need to take an entrance test in order for the school to ascertain the level of the pupil.
The different stages of the English education system
Primary School
Key Stage 1 : Year 1 & Year 2
Key Stage 2 : from Year 3 to Year 6
• Nursery ‐ from 3 years old – between 2 ½ and 3 hours per day (a.m. or p.m.)
• Reception ‐ from 4 years old – whole days from 9 a.m. to 3.30 (timings vary)
• Year 1 ‐ from 5 years old – the pupil learns to read and write (a year earlier than in France)
• Year 2 ‐ from 6 years old
• Year 3 ‐ from 7 years old
• Year 4 ‐ from 8 years old
• Year 5 ‐ from 9 years old
• Year 6 ‐ from 10 years old (SATS – end of year national tests taken)
Secondary School
Key Stage 3 : from Year 7 to Year 9
• Year 7 ‐ from 11 years old
• Year 8 ‐ from 12 years old
• Year 9 ‐ from 13 years old
• Year 10 ‐ from 14 years old (British Section starts here with "3ème GCSE") – 1st year of preparation for GCSE national examinations
• Year 11 ‐ from 15 years old ("2nde GCSE" in the British Section) – GCSE national examinations in up to 11 subjects taken from May
• Year 12 ‐ from 16 years old ("PAL" in British Section) – As national examinations taken from May in up to 5 subjects
• Year 13 ‐ from 17 years old ("TAL" in British Section) – A level national examinations taken in up to 4 subjects from May
Students educated at the Lycée may request to study in the British Section from Year 10. A place is offered based on students' results, the advice of form tutors and English teachers at a special Admissions Committee meeting in June. After GCSE students choose the subjects in which they wish to specialise and they take AS (Advanced Subsidiary) levels and then A (Advanced) levels which are the equivalent of the French baccalauréat. In the British Section French is compulsory in all years. External students who wish to apply to the British Section are very welcome.   The offer of a place depends on availability. An entrance test is taken for those students who do not have GCSE or A levels. All applicants are also interviewed in English and French by the Head of the British Section.
For places in PAL (Year 12) students need to have a minimum of 5 B grades at GCSE and 1 C grade plus B grades in the subjects chosen for A level".
We hope this helps parents considering both systems for their children. One thing that seems to be a consensus among parents and should be remembered is that the French school system tends to be highly academic with little time for extra curricular activities. The focus of the traditional French system centres on high academic standards and as such, not much importance is placed on sport, music, drama or any other extras that British schools tend to place importance on. Some parents praise the focus while others find it stifling and have taken children out of the system to follow the British system. At the end of the day, though, like everything else, it does just come down to what is right for you and your family and what you feel works best. There never is a right one and a wrong one when choosing an education path for your child. It all boils down to what school and/or system fits your child's personality and temperament best.
If you feel that we have missed out on any other important distinctions or points, or you would just like to tell us about your experiences, do feel free to get in touch on contact@mumsinthewood.com