Exclusive interview with Anastasia Stone, Founder, London School of Mathematics and Programming

We interviewed Anastasia Stone of the London School of Mathematics & Programming on 20th May 2017. Anastasia is the founder and director of the school and set it up with the aim of encouraging children to develop a love and deeper understanding of Maths, Coding and Robotics. Anastasia feels strongly that currently the focus on children passing entry exams does not make studying Mathematical concepts something to be enjoyed, instead she feels it is more about rote learning and memorising facts when it should be something that is understood through exploration and creative thinking. Hence, she, together with her partner Fred, set up a school teaching Maths in the way she was taught in Russia. They now have three schools: High Street Kensington, South Kensington and Richmond. With a background in finance and investment banking, Anastasia herself is passionate about Maths and Computing. She also believes that teaching children to code at an early age will not only develop how a child thinks but will open a child's eyes to being a creator of programmes, rather than just a consumer. The school caters to teaching children from the ages of 4 to 18. Weekend classes can be taken in Russian or in English and a child will usually start at the beginning and progress through the different levels.  The youngest, 'The Early Intellectual Development' course starts at around age 4.   Teaching methods are not National Curriculum based but are instead focused on teaching children to problem solve, use logical reasoning to come to conclusions, find multiple solutions to a problem, guiding and honing their skills in independent thought. The school believes all children should have the ability and opportunity to tackle Maths Olympiads and other challenges and does its best to enhance a child's ability to think outside the box. The programme, while it will not directly teach the UK curriculum, is designed to complement and support a child's classroom work by developing their ability to use logic to come up with practical solutions to problems.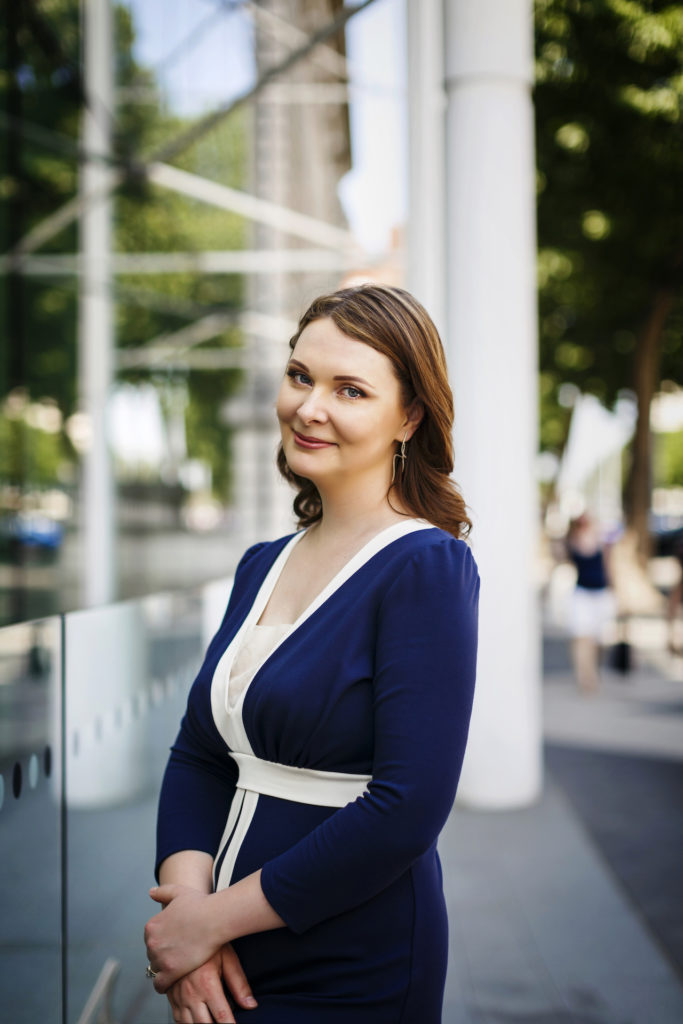 Anastasia Stone, Director and Founder of the London School of Mathematics Programming
The School
Question:
What is the London School of Mathematics and Programming and what is the ethos of the school?
Answer:
The London School of Mathematics and Programming is a unique institution that helps children to develop their intellectual and cognitive skills. We offer independent courses in Mathematics, Programming, Robotics and Early Intellectual Development while also supporting school studies and helping children prepare for exams.
Our aim is to help children understand and love mathematics and coding, be inventive, open-minded and strive to think outside the box. To achieve this, we provide an engaging and enriching environment in which children can develop their abilities far beyond the ordinary. In practical terms this also means giving children as much one to one attention as possible within a classroom environment. Our pupil to staff ratio is crucial at no more than 6 to 1 and often even less in coding and robotics.
Website: http://www.londonsmp.co.uk/
Question:
How is it relevant to children and parents in London today?
Answer:
The burden of constant tests and exams can drain any child and their parents' enthusiasm for school subjects today. Our aim is to change children's perception of maths, make it fun, show them how they can succeed in the subject and achieve academic excellence. One way we do this is by introducing children to olympiad style maths questions. Given that this type of question is appearing ever more frequently in 11+ and 13+ examinations we're providing children with a competitive advantage.
Question:
What was it that inspired you to think about establishing a school like this in London?
Answer:
The number of pupils I was tutoring who would simply give up on a maths question if they didn't recognise what was required to solve it. These children had the capacity to be brilliant at maths and actually to enjoy it but instead they had concluded they were simply 'no good'. I felt if I could bring these children into a different style of classroom environment, where maths is more fun and they can spark off and learn from each other, then I would be doing some good. To achieve this, I opened our school, teaching maths the Russian way, a method that not only produces outstanding mathematicians and engineers, but high achievers in both academia and business.
Question:
What is the criteria used when selecting teachers?
Answer:
Finding the right teachers is the hardest part of what we do. Each member of staff will not only have a remarkable academic record and gift for conveying their knowledge to our pupils but they will also be like-minded people who share the view that maths is really for everyone and that academic excellence in maths, coding and robotics is cool rather than geeky.
Question:
How do you set the curriculum?
Answer:
We teach in parallel to the curriculum that children are already following at school, setting practical problems that can be solved by applying lateral thought to the knowledge they already have. For example, many of our pupils have never seen a maths olympiad question before they come to us but they may already have enough knowledge to solve the problem if they are shown how to think more broadly about how to find a solution. The key to success and enjoyment of maths as a subject is through understanding rather than learning by rote. Our teaching approach is highly systematic. We make sure each subject is thoroughly learned and understood so our pupils solve problems through logic rather than memorizing theory.
Question:
What are your plans for the future?
Answer:
To continually raise the quality of what we do today while offering our classes to more pupils than we can currently. We have three schools now, two in Kensington and one in Richmond. We intend to open a fourth in Hampstead to run on Sundays.
We are also launching an initiative to teach robotics in schools, starting this September with an after-school Robotics Club at the City of London School. The after-school club approach is the ideal way of adding robotics to a child's education and we're keen to hear from more schools interested in taking this opportunity.
Maths
Question:
How does the Maths programme differ from other programmes on offer/tutors?
Answer:
We're teaching a deep understanding of the subjects and, importantly, enjoyment of them. By offering a small classroom experience as opposed to one to one, children can learn from each other and are much better motivated. This happens when a pupil goes to the board to write up a solution and the class finds there may be several different routes to the same answer. The question then is, which is the most elegant and efficient? Tutors are very good at filling in gaps, coaching exam techniques and helping pupils to catch up on missed classes and we can occasionally offer individual tutoring.
Question:
Who are you aiming the programme at? What ages do you cover?
Answer:
Children from 4 to 18 of every ability, from children who are not enjoying maths and are falling behind to the gifted who are insufficiently challenged at school.
Question:
What does it offer to children who are struggling with math and/or children who are gifted at maths?
Answer:
For those struggling, it's an opportunity to see beyond the numbers and to start to appreciate the beauty of mathematical logic and how they too can understand it. For the gifted, we're offering them new challenges beyond the curriculum, fostering their curiosity for the subject and steering them to academic excellence.
Question:
Is it geared towards achieving specific academic goals or is it more an extra-curricular maths club?
Answer:
Yes (to both points) and more! We're geared to helping children understand maths better and enjoy problem solving. That could make us an extra-curricular maths club I guess. Academically, once a pupil has been with us for a couple of terms their performance at school usually improves too and children are praised for original thinking.
Question:
What sorts of competitions and challenges do you organise for children as they go higher up in the school?
Answer:
We think the concept of competition in academic subjects is every bit as important as it is in sport. This is why we are great believers in holding Maths Battles where teams from within our school, or between us and other schools compete to demonstrate their skills. In the last six months alone we've organised maths battles with St Paul's boys and girl's schools, the Grammar Schools of High Wycombe and Sutton. With the support from the UK Mathematical Trust we are preparing a mathematical team tournament between 20 British schools in March 2018.
It is very important to point out that we invite everyone to participate in our maths olympiads. Every September we run our Open Mathematical Olympiad for children aged 7 to 16. The challenge is verbal for children aged 7 to 10 and written for older ones. 'Vertical' is another famous Russian-British Maths Olympiad that we help to run.
In a first for London, this year we held the International Mathematical Olympiad Tournament of Towns at our school for children aged 13 to 18. Children from more than 100 cities in over 25 countries take part in this tournament each year and 2017! We invite everybody with an interest in maths to join us. Children who perform best in this competition receive prizes and recognition, while the cities themselves are competing in a world-wide ranking of young mathematical ability. Go London!
Coding and Robotics
Question:
How is the Coding programme structured?
Answer:
Our programming classes have two aims; to teach pupils how to code and for them to gain a better understanding of how programmes and computers work. For ages 7 to 11 we usually use Scratch, MIT's wonderful coding environment designed to help younger pupils learn the fundamentals of programming. From 12 and upwards we offer classes in Python. Python is a professional programming language but it's a bit more approachable than many other 'industrial strength' languages. We also use C++ and JavaScript with our advanced robotics students.
Question:
What is the essential difference between the Robotics course and the Coding course?
Answer:
In both subjects, pupils develop algorithmical skills and learn programming. However, Robotics is also about engineering and cybernetics and a pupil's coding effort is translated into the actions of a robot – which can be very satisfying. Pupils can also compete to see whose programme produces the most effective results for their robot. It is incredibly exciting!
This year on Sunday 25 June we are organising the first cross-platform robotics competition as part of the UK Robotics Week. The event is unusual because it places no constraint on the types of controllers, construction sets or languages used by the teams. Challenges representing the traditional robotics tasks of autonomous navigation, pick-up and delivery, as well as remote controlled operations, all in a collaborative environment, create the opportunity for children to apply their programming and robotics skills.
Question:
What sort of events/workshops do you organise and from what age?
Answer:
We run camps every half term and holiday for ages 7 and upwards and organise regular science workshops. Our next camp, from 10 to 16 July will teach STEM subjects and include a packed schedule of science, technology, engineering and maths. It is open to children aged 8 to 18.
This is followed by our Maths and Programming Camp from 24 to 28 July for ages 7 to 18.  Classes will be divided by age and experience and will cover both curriculum maths and olympiad style problem solving. Specific areas of coverage will be: maths for 7 to 8 year olds, exam prep for 11+, 13+, GCSE and A level. Programming classes will cater for beginners through to experienced coders. Students will look at how computer games, animations and apps are constructed.
Question:
How do you help children who don't have a natural inclination towards a subject like coding to develop an interest?
Answer:
Robotics is an ideal way into programming for the reluctant pupil. Children are fascinated by robots. Seeing a robot execute the commands you've programmed it to do encourages the child to write more code to see what else can be done.
With maths we encourage each child and their parents to approach the class with an open mind. They may well not have seen maths taught this way before and it may draw them in from the start or take a couple of lessons for a child to enjoy the difference between what they do in school and what we are about.
Question:
What level of coding would you expect a child in each age group to have achieved by the end of the course?
Answer:
Seriously, children can become highly proficient programmers in their early teens. Our focus is to build very strong foundations in the subject, a sound understanding of software engineering and a desire to learn and achieve.
Conclusions
Anastasia graduated from St Petersburg State University with first class honours on Mathematics and Computer Science. She then went on to work in the Investment Banking sector but it was her passion for child development, education and Mathematics that led her to starting the school in 2013. She is approachable and kind and always on hand to listen to parents. She takes a personal interest in each child and her team comprises excellent teachers some of whom (in early years) are child psychologists and in the later years, are professors. The staff is currently 16 persons strong and hail from universities like St Petersburg State University, Imperial College, the Sorbonne, Lausanne, Warwick and Moscow State University. There's a mixture of nationalities teaching, including Russian, Hungarian and American teachers and the children clearly enjoy the challenges, riddles, puzzles and stories through which they learn. The classes have now moved to their new premises in the Baden Powell House in South Kensington which seems a better fit than David Game House which was previously in use. Children who are 7 and under will usually start  in Early Intellectual Development classes and then progress on to the next levels once their teachers find them proficient to do so. Maths Olympiad teams compete against those of the top schools and gain very good results. The programmes are great for children who are discouraged by Maths as much as for those that love it and are interested in the subject as they introduces concepts in a very different way to how they are taught in schools. The school has partnered with two educational robotics companies, TRIK and ROBBO. TRIK is, a leading provider of cybernetic education platforms and pupils are regularly taught by TRIK's founders, three university lecturers from St Petersburg State University who are world experts in robotics and the science of teaching robotics. ROBBO, from Finland, produce robots ideal for the 7 to 11 age group and again, their senior team are regular visiting teachers at the school. All in all a great addition to the clubs on offer in and around Central London. A quote from a new mum who has just started was as follows, "my daughter is very engaged and loves the lessons and even though it is a bit of a trek for us, she has still asked to keep going. She comes out very excited and eager to test us and tell us about the puzzles and problems she has learned that day. We are very happy with the school and the teaching methods and find that it really piques our daughter's interest in Maths".