4+ Assessment Preparation by Alison Fisher
With well over 20 years of experience, Mrs Fisher has a passion for teaching and excellence in education. Her desire is to seek the very best for young people whatever their starting points and to develop the potential in each individual child. Over her career Mrs Fisher has taught professionally, the whole age range from 0-18 years. She graduated from Exeter University with a combined honours degree in French and German and went on to train initially to teach modern languages at secondary level. During a career break to bring up three children she studied Speech and Drama in her spare time and, when she went back to work, she started teaching both languages and drama at primary level. This led on to an interest in building excellent foundations in the Early Years and she gained her Early Years Professional Status qualification whilst Head of Early Years at a private Prep School. She was then promoted to Head Teacher and gained expertise in preparing children for transition at 7+ and 11+. When she moved to London, Mrs Fisher spent five very happy and successful years as Headmistress of Broadhurst School. She also has both professional and personal knowledge of the educational implications for children with disabilities and special educational needs. She is currently the headmistress of the very popular and heavily oversubscribed Acorn Nursery School in Notting Hill.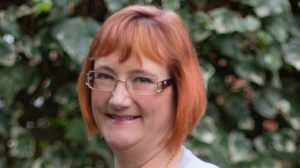 Mrs Alison Fisher, will be talking to parents about  the 4+ assessments and  preparation. She will discuss how to guide your children to both play and learn so that when they face their assessments  at the end of 2019 through to the beginning of 2020, they will be confident, relaxed and best of all, well prepared.
She will also talk about the expectations schools have of children sitting the assessments, what they look for and what the assessment entails in general. She will outline the main areas that are most important for parents to focus on for the assessments coming up in December 2019 and early 2020.
DATE: 11 September 2019
TIME: 19.30 – 21.00
VENUE: St John's Wood Church Hall, St John's Wood Church, Lord's Roundabout, St John's Wood, London NW8 7NE
Refreshments will be provided.
Please register via the link below if you would like to attend.
N.B. Places will be only be confirmed upon receipt of payment. Please note that we operate a 48 hour cancellation policy. If you do not give us 48 hours notice,  you will not be eligible for a refund. Refunds will NOT be processed if less that 48 hours notice is given. If notice is given prior to the 48 hours,   50% of the full price will be refunded.