What to look for when choosing a nursery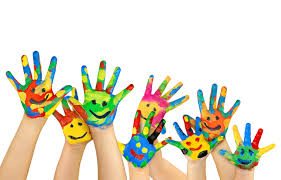 One of the first and biggest anxiety ridden concerns a parent has with their child is when they have to take that initial step towards leaving their child in a nursery. Whether your little one is 6 months old or 2 years old,  choosing the right nursery that gives you peace of mind that your child is being cared for, looked after and is happy is an extremely difficult task. Here are a few helpful hints on what to look out for when choosing that first institution that you entrust your child to on his/her journey of independence.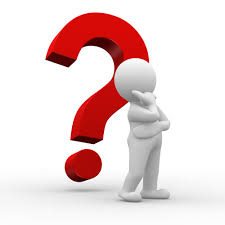 Make a list of questions before you go to see the place. Think about how you would want your child looked after and then make a list that encompasses those things that are most important to you. For instance,
(i) is it part of a large commercial chain or not? (most of the ones that are chains, tend to care less about the little things that might worry you)
(ii) what is the staff turnover like?
(iii) what is the staff to child ratio?
(Ratios should be : (a) one adult to three children aged two and younger ;(b) one adult to four children aged between two and three; (c) one adult to eight children aged between three and five)
(iv) how are the meals prepared? i.e. Onsite or off site? Home cooked?
(v) do they provide extras like pampers and food or is it included in the price? If so, how often are the children changed per day?
(vi) do they accept childcare vouchers?

Check any reports available on the nursery like OFSTED and see if there are any points you would like clarification on, rising from those reports.
When you go to the nursery, check for the following:
(i) how clean it is,
(ii) whether the atmosphere is calm, visually stimulates, caters for sensory needs,
(iii) do the children seem happy and actively occupied?
(iv) do they seem well cared for? i.e. do you see any children hanging around with soiled/heavy nappies which have not been changed?
(v) are there enough age appropriate toys around? what state are the toys in?
(vi) are there any children crying but not being taken notice of?
(vii) do the children seem settled or do they look bored and unhappy?
(viii) does it seem like a stimulating/exciting environment for children to spend their day?
(ix) what do the out door spaces look like?
(x) is there a lot of natural light coming in to the indoor areas?

Make a short list of the nurseries you like and ask other mums bringing children in or picking up children from the nursery, ask other mums on forums/facebook groups, research the forums themselves, ask mums you meet elsewhere in the neighbourhood etc. what they think and what they see as the pros and cons of the nursery.

Do they follow the Early Years Curriculum?

What activities do they have during the day? How is the day structured? How do they ensure that all the children participate in those activities. What steps do they take if a particular child is reluctant to participate? What measures do they have in place to ensure that the shyer, quieter, children also benefit from the activities on offer?

Do they have an open door policy where you can drop in to check on progress and how and whether your little one is settled and what they do/don't do during the day?
Another thing that is important to check is what their policy is on illness. You may want to pick a nursery that has a strong policy on keeping children who are very ill at home. You can check with the nursery what sort of illnesses require this and for how long a child should be kept away etc.

ALWAYS, ALWAYS, and I cannot stress this enough, (having learned from a terrible experience myself), GO WITH YOUR INSTINCTS. It is so  important.If you get a bad feeling, if you get the slightest inkling that there is something not quite right, DON'T send your child there. No matter how good everyone tells you it is, if you don't have a good feeling about it, don't go ahead. You are putting your child in someone else's care, you are relying on someone else, to look after him/her while you are away, it is imperative, that you feel completely, 100 per cent. comfortable with the people running the nursery and the nursery itself.It does not matter how conveniently located it is, what a great reputation it has, how good it has been for someone else. None of that matters if you don't feel comfortable. Slightest niggle, trust your instincts, go somewhere else.Remember that these are very important years for your child. These are the years that shape his/her social relations, his/her communication, interaction with peers and adults, it is crucial that the nursery you pick is the one you are sure is right for him/her. This will often be the first time he/she separates from you for a long period. Your child has to be happy and you have to be happy that the nursery you pick will care for them, nurture them, look after them properly, giving them the love and guidance you expect.

The general age at which to start at a nursery, based on the recommendations by experts seem to be 2.5 years to 3 years for a boy and 2 to 2.5 years for a girl. If you can make that work, great, if you cannot however, something to consider may be to use other options like child minders and/or nannies until your little one reaches the right age.
If you would like to discuss this in further detail, please feel free to write to us at [email protected]