Before the beginning…a summary of nurseries in and around NW8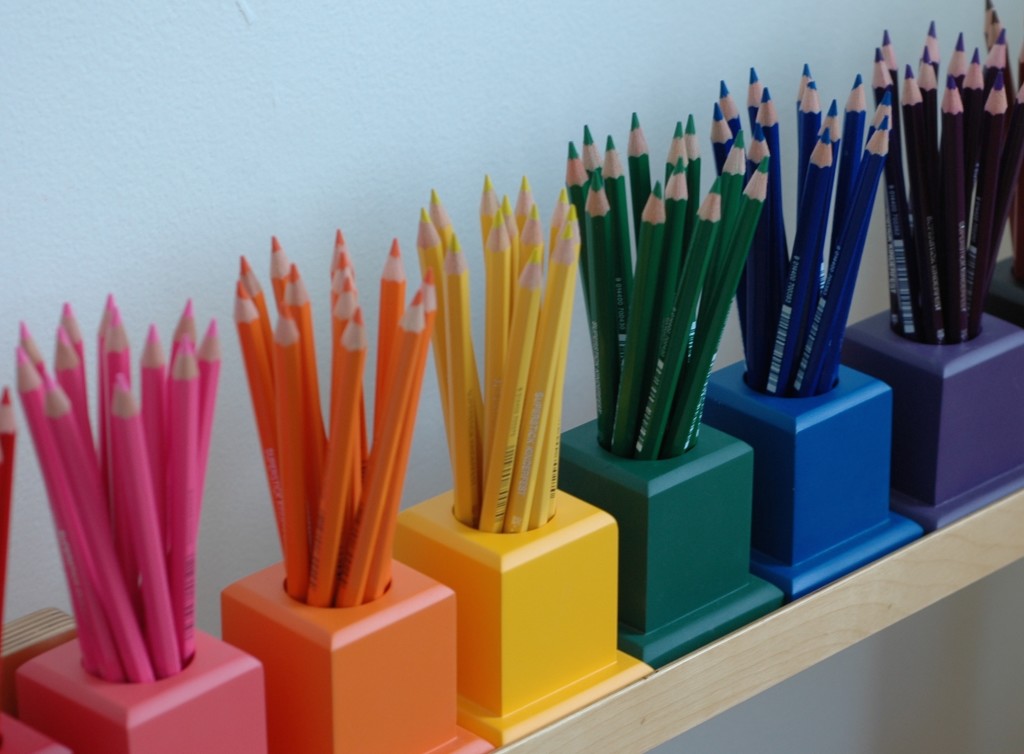 Below is a table which links to a summary of nurseries in and around St John's Wood, NW8. When choosing a nursery school there are many things you may need to think about. Whether you want an academic nursery or you prefer one that has a play and learn policy is key. Whether you prefer the Montessori method or not, whether you want a nursery that will prepare your child for assessments or not, whether it is a bi-lingual one or not, what kind of activities it offers, what the open spaces are like, just to name a few.
Furthermore, you need to consider what the staff to children ratio is and whether there is a high turn over of staff. What the hours are like, whether you want or need longer or shorter sessions and at what age the nursery is willing to take your child.
Below is a small list of the nurseries that I have visited and are popular among local parents.  There are many more out there but do please be careful when choosing a nursery as if it is not a right fit for your child, you could end up damaging your child's  general cognitive development, speech development, social confidence or even his/her psychological development which would then lead you to spending much more on therapists in the long run.
Age range: Birth – 5 years
The Abacus Ark nurseries are well known for the quality of their care and excellent curriculum. They have three nurseries in Maida Vale, Clapham and Wandsworth. They follow a holistic, child centred approach and are affiliated with Toddler's Inn nursery in St Johns Wood which was started by the founder of both nurseries over 40 years ago. The approach is the same and the curriculum has been developed to focus on the child's individuality to help them achieve their maximum potential.
Age range: 2.6 years – 5.6 years
An interesting quote by one of the Ministers who had their child attend the nursery was that all you needed to succeed in life was for your child to be educated at Acorn and Oxford. It is the chosen school of a dizzying number of celebrities, dignitaries and magnates. The nursery has very long waiting lists and offers places very selectively. It does sport an excellent curriculum but getting in is a near impossibility.
No website.
Age range: 3 months – 5 years
The nursery has mixed reviews. A commercial chain, owned by Bright Horizons, Active Learning has two branches in the area. West Hampstead and JW3.  While it is the convenient option for parents who need to go back to work early and in spite of the many extras offered,  high staff turnovers and an 80-20 approach don't make it an ideal place for the younger children. However having said that, there are many parents who find it useful and are happy with it and would recommend it for a child. Older children seem to benefit more from their curriculum and approach than the younger ones.
http://www.activelearningchildcare.co.uk/
Age range: Birth  – 5 years
A commercial chain but with better reviews than Active Learning at the moment. Parents seem satisfied with the quality of care and commitment from the staff. High staff turnover is reported by some parents.  But reviews differ based on the different locations. The West Hampstead branch has a good outdoor space and parents seem happy overall.
http://www.asquithnurseries.co.uk/nurseries/west-hampstead-childrens-day-nursery-preschool/
Age range: 3 months – 5 years
Part of a chain that owns the Active Learning nurseries. Mixed reviews. The nursery has just been refurbished. The hours are easier however for parents who are working. Parents have also mentioned that they did not feel the staff were fully engaged with the children. However, there are as many parents who are happy with the nursery and find it works for their circumstances and that their children are happy and well taken care of.
https://www.brighthorizons.co.uk/our-nurseries/st-johns-wood-nursery-and-preschool
Age range: 2.5 – 5 years
Known as one of the more pushy nurseries in the area, they have a  reputation for getting their students into the desired schools by adhering to a steady programme of teaching phonics, writing and reading at an early age. A highly academic pre-school,  Broadhurst has a reputation for being a hot house for under 5s but is nevertheless so oversubscribed that even a child registered at 7 weeks within birth may not get their desired preference as places are booked so far in advance. The general consensus is that you register your child, before birth! The teachers do provide one on one support to every child and although many believe the contrary, the little ones are nurtured and their personal development is cared for. According to parents, the reputation  and academics of the nursery however, does seem to have suffered somewhat after recent changes.
http://www.broadhurstschool.com/public_html/ 
Age range: Birth – 5 years
Popular nursery located on the road with the same name. Opinions are divided on the care and commitment of the staff and while some parents have decided to take their children out, there are others who have left their children in. The premises are bright and airy. Good out door spaces. Reviews on mumsnet though are not favourable with regards to the nursery especially relating to the very young children in spite of  the Outstanding OFSTED reports. However, equally there are a number of parents who are very happy with the nursery and have praised the staff very highly. One to be judged on an individual basis we think.
https://www.leyf.org.uk/nursery/carlton-hill-community-nursery/
CASA DEI BAMBINI MONTESSORI SCHOOL
Age range: 2.5 – 6.5
The school has small class sizes and follows the Montessori method. The children are taught in mixed age groups which helps the younger ones  learn from the older ones. Class sizes are small with just 20 children in a class. Each child has an individual lesson plan. One of the few nurseries that teach pure Montessori methods.
http://www.casamontessori.co.uk/
CHALCOT BI-LINGUAL MONTESSORI SCHOOL
Age range: 2.5 – 6 years
This is a small school of 28 students run by a qualified Montessori directress, Joanna Morfey who taught both in Paris and in Richmond before starting Chalcot in 1988. The school is lovely and prepares the children in an excellent manner for the next stage of school. The school follows the Montessori teachings and has experienced teaching staff and the children are happy very well cared for. All in all an excellent little school.
Age range: 3 months – 5 years
Based near Chalk Farm, it is one of two nurseries set up to help working parents who have to get back to work early. The nursery has mixed reviews from parents but recently the reviews have been getting better.
http://www.chastonnursery.co.uk/chalk-farm/4589847045
Age range: 2 – 7 years
Non-selective school. Early registration as soon after birth as possible is encouraged. Hampstead Hill goes up to 7+ and the teachers and the Headmistress are personally involved with every child's development. The school comes across literally, as a home away from home. very impressive academic results and a very well regarded, well-known school. The school is open for 51 weeks and is open from 7.45 a.m. to 5.30 p.m. which helps the London professional parents no end. Although the hours are long though, the children are happy and nurtured and very well prepared for the 7+ exams.
http://www.hampsteadhillschool.co.uk/
Age range: 3 – 7 years
Although comparably small in size, St John's Wood pre-prep has a sturdy reputation for academics and is very well regarded by the prep schools around. Children are expected to be toilet trained when they join. The school clearly places importance on creativity as well as academics.
Website: http://www.sjwpre-prep.org.uk/
LITTLE SWEETHEARTS MONTESSORI SCHOOL
Age range: 2 – 5 years
The nursery provides a full day service for those who need it and all teachers are montessori accredited. The school has a good reputation and a few celebrity names are known to appear on the register occasionally. Traditional montessori methods are used and destinations include the more prominent names in the area.
http://www.littlesweethearts.co.uk/
Age range: 2/2.5 – 5 years
Housed in the Liberal Jewish Synagogue on St John's Wood Road this too is a lovely little nursery. It is not however an academic nursery. It is based on a play and learn policy. The staff to students ratio is exceptional in the first year. The nursery accepts students of all faiths and provides a very caring and nurturing atmosphere for the little ones. The head teacher has a natural ability to size up the children and the children are happy and well cared for. A lovely first step for little children.
http://www.ljsnurseryschool.org/
Age range: 2 – 12 years
A traditional montessori school that follows the Maria Montessori principles. The school turns out extremely well rounded children, academically well founded, with beautiful manners and is an excellent institution.
https://www.mariamontessori.org/
Age range: 3 months – 5 years
Based in Paddington and has good reviews from parents. Decent play area with opportunities for children to plant and grow herbs and flowers in the window beds. Parents seem happy with the facilities and the teachers and the carers.
http://www.merchantsquaredaynursery.co.uk/
Age range: 2.5 years – 5 years
Part of the Alpha Plus Group, Minors is an excellent nursery school and has its share of royalty and dignitaries on its lists. While it is on the small side, the names on the waiting lists are said to be long. Some parents are slightly wary of the somewhat  'different' manner in which discipline is meted out to potential offenders!! However, it seems to be the general opinion that there is less opportunity for competition among the parents here as the nursery is "all about the children". Siblings are given priority.
http://www.minorsnurseryschool.co.uk/
Age range: 2 – 7 years
Early registration is key as the school is very popular. Registration forms will only be accepted after parents have been on a school tour. Mulberry House school, is a popular 7+ schools in the area. Strong academics result in most of the children gaining admission to the prep school of their choice. The school is open 47 weeks of the year, and offers child care services from 8.00 a.m. to  5.45 p.m. to make things easier for working parents but this is optional and the regular school day is between 9.00 a.m and 3.30 p.m. and children are expected to attend for 40 weeks.  All in all, a sound academic school, with impressive exits.
http://mulberryhouseschool.com/
Age range: 18 months  – 5 years
A lovely new multilingual nursery teaching Mandarin, French and Russian alongside English. The nursery curriculum follows Montessori principles and teaches language using the immersion method with teachers who are native speakers. Based near Paddington in a detached building on a quiet street with lots of natural light in every room and a good sized play area, they have been selected as one to watch by Tatler magazine.
http://www.phileasfoxnursery.com/
Age range: 2 years – 5 years
Follows the pure Montessori method and is one of three nurseries established in 1982. Good indoor and outdoor space. The Montessori also has a library and training course available for anyone who wants to retrain as a Montessori teacher called the Rainbow Montessori Training College. Parents and children seem to be pleased with the approach, the staff and the nursery.
http://rainbow-montessori-nursery.co.uk/
Age range: different centres offer programmes for different age groups. Please see below.
Primrose Hill – Age : 3 – 5 years
St John's Wood – Age : 2 – 5 years for beginners and 3 – 5 years for children who do longer days. Children who stay till 14.00 must bring a packed lunch.
Camden – Age: 2  1/4  – 4  years
Fitzroy road – Age: 2  1/4 – 3 years
Again, a very nice set of nurseries with lots of different activities that fill up the days of the children who attend. A very well regarded nursery but places are heavily over subscribed so early registration is key. Good outdoor spaces. Camden spaces are enclosed. Children are taught well and are happy and well looked  after.
http://www.readysteadygo.org/st_johns_wood/
Age range: 2.5 – 5
Part of the Alpha Plus group. Large open spaces for children to run around in and  lots of messy play. The curriculum follows a Montessori approach but is not pure Montessori. The younger children occupy the ground floor and the older children occupy the top floor.  There have been some "difficulties" some years ago, with regards to maintaining reputation and standards but parents continue to favour the Notting Hill nursery. General consensus seems to be that Rolfe's take those who are don't go to Acorn or Minors.
http://www.rolfesnurseryschool.co.uk/
STRAWBERRY FIELDS NURSERY SCHOOL
Age range: 2.6 years – 5 years
Not a lot of space at all although the facilities are held in high regard. Again, many celebrity names among the parent community and pretty competitive parents at that. Based in Notting Hill. Based in the Notting Hill Community Church. Children have access to iPads very early on. The  nursery curriculum is held in very high regard, and children are also encouraged to help plant herbs and flowers.
No website.
Age range: 2 years – 5 years
Family run group of nurseries. Sister nurseries are Buttercup and Chalfont. Mixed reviews with some parents commenting on standards of hygiene. They place a lot of emphasis on the environment and bringing children up with a social conscience and a child is sponsored via World Vision by the school. Based in St John's Wood. The children have access to a fantastic playground.
http://www.tigerlilliespreschool.com/
Age range: 2 years – 5 years
The nursery is the first in a group of nurseries that now includes the Abacus Ark nurseries and has been around for over 40 years. It is family run and provides great educational facilities. The teachers provide individual support and children are engaged and happy. It is based in St Johns Wood. Staff have been given high praise by the parents who say they are friendly and attentive although some feel that the quantity provided at snack time could possibly be increased to fill hungry tummies. They have a great outdoor space which is covered so children can still play be it rain or shine.
Age range: 2 years – 5 years
Based in St Mark's Church in St John's Wood. The curriculum follows the Montessori method. Good access to the garden. Lots of natural light in the classrooms as well and children and parents seem happy. Run by a volunteer group of parents and opened in 1965.
No website.
Age range: 2 – 6 years
Windmill follows the montessori method and is highly recommended. Again, early registration is key as the nursery is heavily oversubscribed. Age range from 2 years to 6 years. Well regarded by the prep schools in the area and is a lovely nursery. Morning places tend to be more heavily booked than the afternoons. Newly refurbished building and good playing and planting areas.
No website.
© Copyright reserved for Mums In The Wood from April 2015