NEW AWARD-WINNING STATIONERY THAT SUPPORTS LITERACY by Sally Ashcroft.
Mums in the Wood is very pleased to introduce Handy Spelling Products which have been designed to remove some of the anxiety that many dyslexics/poor spellers feel on a daily basis about writing in front of their peers.  Sally and her partner Maggie aim to do this by stuffing their pencil cases with 'handy' stationery that puts reminders literally in the palms of their hands. Everything is colour-coded, in a special font and organised so words are easy to find. Both Maggie and Sally have dyslexic children and want others not to struggle like their children did.
"Spelling is not really an important skill but it becomes so when you can't do it, hence Handy Spelling."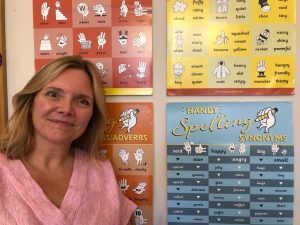 When is a pencil not just a pencil? When it's a reminder for the most frequently misspelt words or forgotten literacy terms right in the hand of a child who needs it.
When is a ruler not just a ruler? When it's a reminder of the order and spellings of the days/months of the year.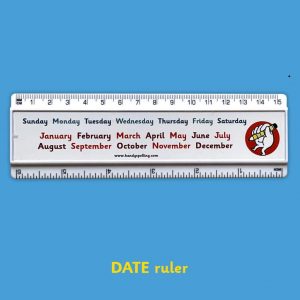 Handy Spelling stationery supports common weaknesses that many children find put them off writing, whether it's confusing b's and d's, struggling to come up with an adverb, or knowing which/witch homophone is which/witch.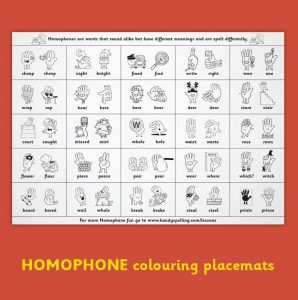 "Going back to school, many children will be dreading putting pencil to paper in front of their peers, perhaps this year more than ever," says specialist tutor and co-founder of Handy Spelling, Sally Ashcroft. "I've been teaching spelling and literacy to dyslexic, EFL and kids who need a boost in English for over twenty years. The same problems occur all the time, so we came up with Handy to put support directly in children's hands – let them focus on creativity and understanding, not tortuous English spellings and grammar. It's time to tackle resistance."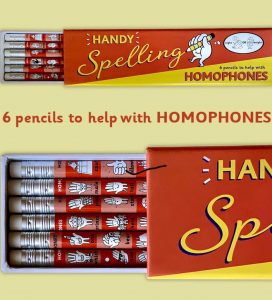 "We're excited to be getting our products out in time for the new term," says co-founder Maggie Souter, a lecturer in design. "We know for weak spellers that clarity, colour and humour help to make learning memorable, so we have a special font, a colour code for word types, and our very own cartoon character, Handy. We were delighted to win the Stationery Show's Launchpad award for children's stationery, the judges recognised that this was innovative and could be a gamechanger for some pupils…and that was before so much school was missed."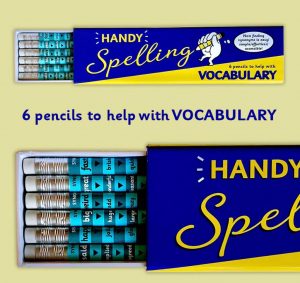 Handy Spelling products start at £4.50 and there are competitions and lessons for families to share online www.handyspelling.com and http://instagram.com/handyspelling