Pre-tests – what are they and what do they mean for my child? by Louise Lang, co-founder of Pretest Plus and Exam Tutors Plus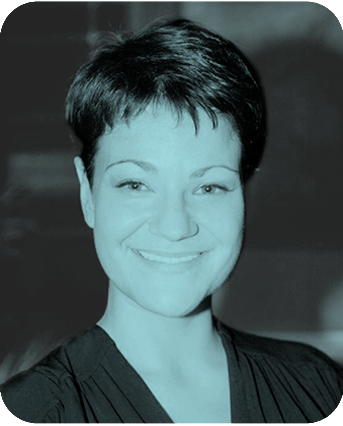 Louise Lang, is the co-founder of Pretest Plus and Exam Tutors Plus. She has previously worked in the Tutoring, Teacher Recruitment and Schools Consultancy industry and keeps herself fully up to date with developments and changes in the various examination systems used by schools across the country.
Louise gained an academic scholarship to Millfield School to study for her A Levels, before going on to read History at Downing College, Cambridge.
Introduction
In response to increased demand and competition for places, a number of top independent schools have adopted a pre-testing process to enable them to deal with the large number of applications that they receive.
The pre-test process assesses a child's current learning and potential and forms the first stage of the admissions process for entry into many secondary schools in Year 9. It enables schools to filter potential candidates just that little bit earlier.
If successful at the pre-test stage, a child will be offered a place conditional on them passing Common Entrance at the end of Year 8. However, it's possible at this stage that a child is only offered a waiting list place, or is declined a place. Whilst the latter can be disappointing news at the time, a positive to pre-testing means that families are made aware of this earlier, so have time to consider other options and take advice from their current school and independent experts to find more suitable schools.
What does the pre-test process involve?
Pre-testing takes place in Year 6 or 7. It normally comprises three areas:
1. Testing in maths, English and reasoning (usually both verbal and non-verbal). These tests may be written or online, or a combination of the two, dependent on the school.
2. An interview with a senior member of staff or houseparent. Therefore it is essential that your child is confident in answering questions and talking about themselves in a positive way. Time and preparation spent on focusing their minds as to their achievements, qualities and skills will help.
3. A report/reference from their current school. For this reason, it's a good idea to consult and listen to the advice of your current head when deciding on senior schools.
How do schools pre-test?
Every school is different and they don't all have the same pre-test process, or use the pre-test results in the same way. Here's a few examples of how some well-known top schools pre-test:
Westminster School, St Paul's Boys' School and City of London School for Boys use the computerised ISEB Common Pre-test (for further information on the ISEB Common Pre-test, see below). City use the results to call boys back for interview, which they describe as a 'friendly affair' in which boys are encouraged to present further evidence of their strengths. In the case of Westminster School and St Paul's Boys, they use the results to select pupils to sit further written tests in maths and English, together with an academic interview.  A report/reference is also requested from the child's current school and this will form an essential part of the assessment criteria.
Harrow uses the ISEB Common Pre-test and a school reference in order to call back boys to then take the 'Harrow Test'. This comprises two 15-minute interviews, further computerised tests in English and maths (totalling 1 hour) and a 20-minute written essay.
University College School uses the ISEB Common Pre-test and school reference, and then follow up with an interview and taster day, in which candidates are asked to take part in sample lessons and academic discussions.
Eton College has its own bespoke assessment process (the 'Eton List Test') which includes a computerised reasoning test created in conjunction with Durham University/CEM and an interview (and they then make their decision based on a specific five point set of assessment criteria.)
How can I prepare my child for pre-tests?
Whilst the tests are only a part of the admissions process, they are an important one! All schools will consider the test result achieved in conjunction with the interview and reference/report from a child's current school.
In terms of preparation, it is clearly beneficial to build your child's stamina, focus and familiarity with the testing format; and to allay their fears of the unknown, so that they perform to the best of their ability.  As with anything, practice is key. You should investigate the testing procedure at the schools that you wish to apply to, so you know what skills your child should practise, and if they will be sitting paper or online tests, or a combination of both.
In general, maths and English questions will be linked to the National Curriculum Key Stage 2 and test age appropriate skills and knowledge. The top schools will be expecting children to work at the higher academic levels, through to Level 7. Verbal and Non-Verbal reasoning is not a discipline taught in schools but reasoning questions can be practised. Reasoning tests potential and a way a child thinks.
Most online pre-tests are administered at a child's current prep school.
For those schools that use paper tests, you can find sample 11+ papers which will cover the disciplines needed and these will give your child a good feel for what to expect. As a ballpark, real tests are normally 45-50 minutes long, so we recommend introducing timed practice. Take a look at the 11+ resources at Exam Papers Plus.
What is the ISEB Common Pre-test?
If a school uses an online pre-test, it can take various forms but the most ubiquitous is the ISEB Common Pre-test created by GL Assessment, which is an online, multiple-choice test covering maths, English, verbal and non-verbal reasoning. It comes in four sections lasting a total of 2.5 hours. Sections can be taken at different times or in one sitting. The test is taken once only and the results are shared with the secondary schools you have applied to. It is age standardised which means that a child taking it early in Year 6 or who is young for their age is not necessarily disadvantaged. Questions are adaptive, which means that the next question that is presented will be based on the candidate's response to the previous question.
Some schools devise their own bespoke pre-tests. They can be made up of just written papers or a combination of offline and online elements. In most cases, if a school has developed its own online test – usually in conjunction with a known educational provider like GL or Durham/CEM – this will cover the reasoning component. (Eg Eton.)
At Pretest Plus we have created specialist online practice tests to help children to prepare for the computerised components of pre-tests.
There is absolutely no doubt that familiarity with the format and exposure to the content style of these tests will dramatically improve your child's chances in these increasingly competitive examinations.
Our online practice tests will give your child a very good idea of what the tests will look like, give them a feel for the online interface and provide exposure to various question types. The feedback provided per question will aid learning and help increase speed, accuracy and confidence. We also supply a full breakdown of age-based statistical averages to give you context on your child's performance.
 What else can I do to help my child prepare?
The best way to approach the pre-test process is to think of it in 360 degree terms. It is not just a test in maths, English and reasoning. Other factors are being assessed: how your child performs in interview, in group tasks, in academic discussion. Therefore it is important to make sure they're confident in giving their opinion, that they have things to talk about and interests and enthusiasms to share. A knowledge of current affairs and what is going on in the world, together with a comprehensive reading list, will help.
We always advocate steady preparation and regular practice, to build up the skills needed in a solid and non-pressurised way. Access to varied materials (paper and online), knowledge of different question types and some one on one support if needed, will ensure a comprehensive and broad experience base and, we hope, keep your child engaged and energised.
If you have any further questions or queries, please feel free to contact Louise at louise@pretestplus.co.uk
or refer to
https://exampapersplus.co.uk/tuition/