Exclusive Interview with Mrs Michel Capobianco, Head of Maria Montessori Institute
INTRODUCTION:
It was a great pleasure to meet the fascinating Mrs Michel Capobianco for an enlightening talk on the 28 June 2022. The Maria Montessori Institute is located in the middle of Hampstead, surrounded by traditional brick houses on a quiet, bucolic road. Mrs Capobianco's office is located at the top of the school building and faces the newly renovated playground. She moved to London from Los Angeles, California a year and a half ago to take on the headship at London's headquarters of the Maria Montessori Schools. This unexpected change of lifestyle ended up as far more than a big promotion. Her kids, pupils at the very same school, have deeply adapted to daily life in the UK; their time in LA long gone in a distant past. They take every opportunity to stroll around and discover as much of the country as possible. Not to mention the thrill of a European excursion with a less than three hour flight home. Mrs Capobianco has no plans to move back to LA  any time soon.
She took up headship at the school at a time when the world was in a state of instability. Taking up a post as head of a reputed school in the middle of a worldwide pandemic is no mean feat. She had to adapt quickly and change the mindset around the Maria Montessori values. An ethos which includes the concrete materials available in the classroom and minimal use of online learning platforms was not pandemic material.  She also missed the influx of children and the chance to meet them with their respective families face to face. Mrs Capobianco feels this was the biggest challenge she faced when she took over the school.
Although this is her first headship, she's taught for over 20 years and held various roles in senior leadership. When Mrs Capobianco did her Master's in Education, she fell in love with the Montessori methodology values when she babysat for Montessori school children. After she finished her Bachelor of Arts degree and completed her senior training, Mrs Capobianco taught for several years at Infant Community, Children's House, and at elementary levels. She moved up to work in school administration until she assumed her new post here in the UK. Busy with the daily running of the school, she does miss her days in the classroom. To fill that empty space, she teaches a weekly lesson to the pupil's parents to fill them in on their children's daily routine.  She helps them to understand what to expect from them, and how they can prepare their kids for what's next. She certainly doesn't wish for any of her teachers to get sick, but when they do, she quickly jumps into the classroom, as a substitute, with genuine pleasure.
From the start of the interview, Mrs Capobianco's enthusiasm and dedication was clear. Future changes in the school will be a testament to her intense effort and commitment. The Maria Montessori Institute is already a big family, but with an open-door policy, the children are aware there's a safe environment for them to come have an individual chat if the need arises. The Institute's five sites are distributed around North and West London with facilities for nursery/pre-school age children (2.5 to 6 years old) and primary/prep-school age children (6-12 years old). The group is not shy about plans to continue the expansion with plans to introduce a secondary school in the near future.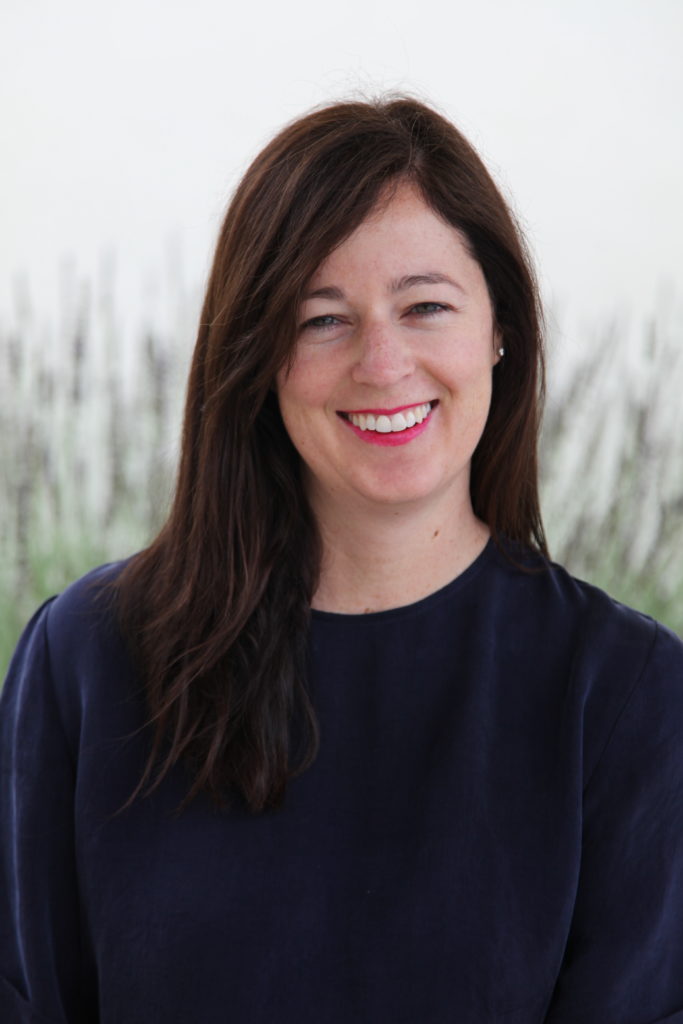 INTERVIEW:
Previous to your UK post as the Head of the Maria Montessori School you were a Headteacher of a Montessori School for five years in the USA. What was the most significant change you had to make to adapt here, personal and school related? 
Moving to the UK in the heart of the pandemic (at a time when people were expected to isolate) was a significant challenge. Leading a school is about supporting and uniting the community of children and families. Having not met the families and knowing what a difficult year 2020 had been for everyone, I felt a sense of urgency to find ways to both connect with the families and to reassure them that the school was continuing to move forward through both the pandemic and a change in school leadership.
On a personal level, I wanted to ensure my children were feeling supported as they adapted to a new country, a new school, and a new way of life. There was a need to be fully present for them and fully focused on my new post as Head of School at MMI.
Do you think the school should have the same strategies and implement the same method of education regardless of which country it was established? 
I can only speak to Montessori education, which is a global movement for which the methodology has been beautifully and successfully implemented around the world. The approach is grounded in scientific observations of children and their development, and therefore, makes it possible for children to thrive in a Montessori environment regardless of geographic location.
The methods of the education system M. Montessori implemented last century seem ageless and appropriate. She was a woman ahead of her time and clearly had the development of the 'whole child' in mind when she developed her particular brand of teaching. In spite of current trends towards competitive exam-oriented teaching, why do you think these methods still hold strong and do not change?  
Montessori education is about preparing children for life, preparing them to be able to adapt and succeed in any environment. Whilst the content of the national curriculum is covered in the Montessori framework, our focus is on how to effectively support each child's development in developing life skills. We assess and observe each child's needs and abilities such that they can grow and evolve into confident, capable human beings.
It's well-known the school systems in the UK and America are extremely different. In the UK, kids face fierce competition for secondary school. They are constantly tested and go through several different public exams like the common entrance. What are you views on such testing?  
Test taking is a skill. There are many educational systems that focus on supporting children in developing that particular skill. As an educator, what I have always appreciated about Montessori was the time and space children are provided to deeply engage with learning. Supporting children in their development – be it independence, socialisation, emotional literacy, academic skills – all of these take time to develop. If a school is following a strict timetable or schedule of lessons and the entire class of children are dependent on the teacher to move forward, the very nature of the system makes it complicated to serve the whole child.
Some parents habitually look at school league tables, inspection reports or online parent's forum/chats to find out what the best school options are for their children. What should parents look for when they choose between schools such as Montessori and more traditional nurseries and schools?  
I would encourage parents to ask the school they are interested in if they can observe the classroom while the children are present. You can gain so much insight from seeing the flow of the classroom, the interactions between the children, the interactions between the adults and the children, and the general feel or aura of the environment.
In terms of selecting an authentic Montessori school that offers the unique benefits of the approach, a school with AMI (Association Montessori Internationale) trained teachers is an indication that the teacher has been trained to teach in the way Dr. Montessori intended.
There are also moments when parents ask to speak with a parent within the community to hear about their experience and ask questions, which can also be helpful for a prospective parent.
The MM group has five different locations and schools that tend to different age ranges, some until age 6 (year 2) and some up to age 12 (year 6). Do you have plans to increase the number of students in all the schools to create one entry and exit point like traditional prep schools? Are any schools from the group considered feeder schools? Either to each other or to local prep or secondary schools in the area?  
The Maria Montessori School is continuing to grow and expand. Many of our students begin in the Children's House when they are rising three and continue through the Elementary programme. We plan to open an Adolescent Programme (12-16+ years) in September of 2023, with the vision that families will be able to join the school in the nursery years and continue through secondary school.
Do you have an entrance exam at any point? What kind of children do you look for when you have the chance to meet them? Who will be the right fit for the school?  
We are looking for families who share the values of wanting to support children in their independence and development. Montessori education calls on parents to shift their perspective from what they know of the traditional school system and exams-based learning. We work with families to gain an understanding of what educational path they would like for their child, and how those fits within the Montessori framework. We are a very international school and attract families from all different backgrounds. They tend to be inquisitive, open-minded, and holistic in their approach to child development.
Montessori has mixed ages in the same classroom. What are the advantages and disadvantages of that? Would a single child benefit more from this environment than one with siblings? 
The mixed age classroom is magical. You see younger children nurtured and cared for by older children, you see children blossom into their own in an authentic and confident way, and you see children begin to lead and guide each other as a community. The benefits of a mixed-age classroom serve all children.
What is the school's policy on children who have special needs? Do you have a SENDCO department at the school? 
We have a Student Support Team aimed to support children and their individualities. We are an inclusive environment and also look to ensure that every child's needs in the environment can be met through this personalized approach.
If a child remains in a Montessori environment until it is time to move to what is regarded as a traditional secondary school, what do you feel they will need to focus on most? How do you manage such transitions?  
Montessori supports independence and flexibility so that children can chose what they would like to learn based on what they are drawn to, meaning they are not rushed or pressured to reach a certain level of learning at a specified time. The children have both a sense of agency and a responsibility to learn the concepts and skills society expects them to learn.
When children are given time, freedom, and support, they reach deep levels of understanding and develop the ability to apply these concepts in a concrete and confident way. The feedback from our alumni parents speaks to how their children have adjusted to mainstream education after leaving us and that their academic levels match or surpass those required for their year group. As with any transition, it typically takes the child a couple months to acclimate to their new school setting and the school's systems.
What are your views in regards to preparing children for the digital age? Is this introduced in a Montessori environment and if so how is it done?  
We teach children life skills and preparing the children for a digital age is included in these skills. We support the children with certain aspects of computer usage in a responsible way. Technology in introduced in the Elementary years in a slow and thoughtful manner, as our main focus is on supporting the children in hands-on learning and offering children the opportunity to present work in creative and artistic ways.
Do the parents get involved in the school? How important is the relationship between school and parents for a Montessori setting? Is there a parent association? 
Building a strong community is essential to the growth and success of a school, and our parents regularly speak to the incredible sense of community at the Maria Montessori School. It is one of the things parents share they love about the school. We have parent representatives who help organise events for the children and community, and we work in partnership to create a special experience for the children. 
What measures are in place to ensure that the children get enough sport and outdoor activities throughout the week? 
When you observe a Montessori environment, you will notice the amount of movement happening all around you through the activities and work of the children. With both movement and the opportunity for the children to work in the outdoor environment throughout the day, you don't find the  need to schedule outdoor activities in the same manner as a traditional school setting. In addition to the natural flow of the children's work, there is scheduled playtime in the garden or at the park each day, and the Elementary children have physical education with coaches on Friday afternoons.
Do you have many international students who choose a Montessori system even though it may be easier for them to transition to a system similar to what they were used to in their own country? If so, what do you feel influences their choice?
Our community consists of families from all over the world. As the authentic Montessori approach is the same across the globe, those who have moved here from other countries tell us the consistency in approach and practice is one of the things they appreciate about the school and method. Because Montessori is about observing and responding to the needs of the individual child, there is naturally less of a requirement for the child to "fit" into our approach, as we meet the child where they are at.
 
What STEAM subjects are offered outside of the curriculum? Does the school offer extracurricular clubs to support these subjects?  
STEAM subjects are an integrated part of the Montessori environment. Children engage in lessons and free exploration in all areas, including Maths, Science, Art, Music, and Cooking and have the benefit of using specifically designed Montessori materials to support their exploration. Afterschool clubs currently include art, chess, French, and Mandarin.
CONCLUSION:
Montessori education promotes hands-on, self-paced, collaborative, and joyful learning. Children in Montessori schools are provided the freedom to follow their interests and passions.  At the same time they are guided through a robust curriculum to develop leadership, self-discipline, responsibility, independence, initiative, and a lifelong love of learning.
I was delighted to tour the school with artwork on the walls and bright, wide-open rooms. Children worked busily in the classrooms whilst they sat nicely at their designated tables. Montessori schools mix some year groups, so every child has a buddy they can ask for help within arm's reach. They also have a non-uniform policy, which can either be a great thing or not so much for some parents! From the children's point of view it's usually a plus.
During my tour, a very enthusiastic teacher taught a cooking lesson in the early years education classroom. Some hungry children were excited to take part. A few little ones helped with the dirty rags used in the art class minutes before. They concentrated as they washed them up and hung them up to dry.
The garden is big enough to support many actives and has a new section of planters with herbs to supply the school's kitchen.
Although the Maria Montessori Institute has a different approach to education and does not follow mainstream norms, the school is a solid competitor as a feeder into some of the most highly elective academic schools in the country. The Montessori methodology has been around long enough to prove it does it right.
Michel Capobianco is Head of the Maria Montessori School for 2-12-year-olds on five sites in North and West London. For more information visit www.mariamontessori.org.