The 11+ Exam A Comprehensive Overview – Part 1 of 3 By Ranulph Tees, Founder, Cavendish Milton
Ranulph Tees is the founder of  Cavendish Milton tutors and is an excellent source of knowledge and expertise on the 11+ exams.  Ranulph Tees, (previously an investment banker), has built London's leading provider of specialist 11+ support and has helped over 500 pupils and families navigate the 11+ exam system over the past decade. He has overseen multiple successful applications to Britain's most elite schools and built Cavendish Milton to fulfil a service that no other company offers: a results-orientated and assessment-led approach to tuition, which at the same time focuses unreservedly on the welfare and long-term flourishing of each child.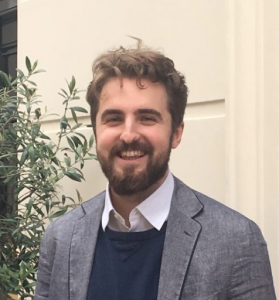 The Big Picture
If you have a child about take the 11+ this year or a child who is preparing to sit the 11+ in the coming years, you may find that the process is a complicated one with several different options to consider. We have put together a series of articles that will hopefully  make the process clearer. This is the first part of the series.
The 11plus (often written 11+) is a family of exams taken by 10-to-11-year-olds in the UK each year.
Not all children will take 11plus exams. In fact, only about 10% of children will take them. However, there is much regional variation, and pupils at some primary and preparatory schools will find their entire peer group taking the exams alongside them.
11plus exams are used by two types of schools: private schools and grammar schools. Both use them as part of a selective admissions process, which typically also encompasses an interview and current school reference.
There is no single '11plus' exam. Different schools use different exams, but the exams do have some similarities:
All assess Maths, and the vast majority also assess English.
Most assess Verbal and Non-Verbal Reasoning (more on this later).
The syllabus is restricted to the Key Stage 2 national curriculum… but the difficulty is often far greater than the level that children are used to in school.
The exams are commonly taken between September and January of Year 6.
Beyond this, the differences between exams begin to mount.
Grammar schools typically use exams set by the local authority. For example, 'The Kent Test' is the 11plus exam used by all the grammar schools in Kent; the Sutton Grammar test for the selective grammar in Sutton, the Bucks Grammar test for grammar schools in Buckinghamshire and so on with  other selective eligibility tests for different grammar schools in different areas are particular to those schools and areas and vary somewhat in approach and focus.
Some private schools group themselves together and use a common exam. Examples of this include the 'ISEB Pre-Test', which is used by several day schools in London and several boarding schools nearby. There is also the '11+ Consortium' exam, which is used by several girls' day schools within London.
Many private schools set their own exam paper themselves. Common examples of this within London include Highgate, Latymer Upper and St Paul's Girls.
All schools that use 11plus exams are competitive – they need an entrance exam to discern between candidates. The degree of competition boils down to two metrics: the 'applicant-to-places' ratio, and the 'academic cut-score' of the school. Understanding these two metrics is crucial to success.
Some of the most competitive schools in the country have monumental applicant-to-place ratios. For example, Henrietta Barnett is a grammar school for girls in north London, with an applicant-to-place ratio that is approximately 30-to-1, with 3000 applicants competing for 100 places. It is one of the most sought-after schools in the country, and one that offers a non-fee-paying education equivalent to the best of the UK's private schools.
Resultingly, Henrietta Barnett set an extremely high academic cut-score, which means girls need to be scoring 95-100% on their practice papers to stand a realistic chance of success. A school with such standards and the ethos associated therewith is great for some girls, but it does not suit every pupil. Making a decision about schools must be about more than just academics, and advice from an experienced educational consultant is crucial for this.
The applicant-to-place ratio is typically much lower for private schools than grammar schools, and the cut-scores vary more. Boarding schools typically have the lowest on both metrics, but they are also far more expensive.
What your child needs to do to prepare for the 11plus depends on two things: their ability, and the schools to which they are applying. If their ability is comfortably above the cut-scores of the schools to which they are applying, then they do not need to do much more than light exam preparation to get ready for test day.
On the other hand, if they are not performing at the level required for their target schools, then there are ways to improve their performance and increase their chances of success.
Private tutoring is the number one method for this, and study after study has demonstrated its efficacy at improving test performance. When led by tutors who understand the process intricately, and who have a methodology that allows children to reach their full potential, the results can be tremendous. It should be done in a way that is focused on the test and guided by assessments, but one that puts pupil welfare first and does not heap undue pressure on young children.
This is just a big picture overview of the 11plus, and there is far more that can be said. To help, there will be two more articles in this series that Cavendish Tutors are presenting for Mums in the Wood.
Article 2 will focus on the 'ISEB Pre-Test' and '11+ Consortium' tests, and how you can prepare for them specifically – including the online components that make the ISEB particularly daunting.
Article 3 will focus on preparation strategies, and things you need to bear in mind as a parent.
If you are interested in tutoring, please do visit us at cavendishtutors.com and we'll be delighted to help.