Exclusive Interview with Alan Bird, Head of City of London School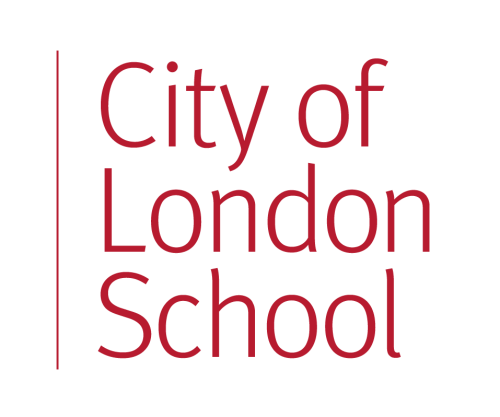 Introduction
Mums in the Wood got to sit down with Mr. Bird, the clever, thoughtful and popular Head of City of London School, on the 13th of June 2022. As Head of CLS since January 2018, he's situated in a spacious office with a spectacular view of the Thames. He confesses he never has the time to step out onto his office's adjoining balcony to give the mighty waterway the contemplation it deserves. Mr. Bird started his career, by accident, as an economics and politics teacher at Tonbridge School. He moved his way up to become Head of the Sixth Form and then Deputy Head of Brighton College before he became Head of one the most celebrated all-boy's day schools in London. He is extremely well liked by pupils as well as parents and is highly respected by the school community.
Aside from his role as Head he also teaches economics and PSHE at the school. Teaching is his passion and he does not hide the gratification and excitement offered from time in the classroom. "The job I do offers the sort of joy you get from working with young people. They're really energetic, optimistic and curious. It gives you a real lift, actually, every, single day." He points out another reason he likes to teach; Headship can be risky. "If you are not careful you tend to become quite remote, hidden in your office. Besides they [the students] think it's too easy this job."
Even though CLS is high on the league tables, is highly competitive, and is "unashamedly" academic, the pupils are down to earth.  They are humble, knowledgeable and do indeed put the school motto into practice: Kind, Aware, Ready. Some parents I spoke to pointed out the school is not just about academic results and accomplishments, but its primary goal is to "produce a more rounded man" with strong principles.
Unlike CLS for Girls which already has an entry point at 7+, City of London is a secondary school with a traditional intake of boys at 10+, 11+ and 13+. However, in September 2022 they partnered with City of London School for Girls to introduce a co-educational 7+ entry point called City Junior in Gray's Inn. It accommodates 75 boys and girls who will experience a smooth and direct transition to their respective City of London secondary school.
The school's outward facing values are impossible to ignore. Like no other in its category, the school awards bursary places to 20% of its families who can't afford to pay the fees. The entire student body is deeply involved in charity work. Every year the students choose a charity to support and stick to the rule, "the more the merrier."
Diversity among the student population is high. To see this in action, here's a quote from the speech of a former Head Boy extracted from the school's journal. It reads, "As a member of one of the numerous minorities that make up the pupil and staff body, I have always felt that there is place for me and others like me at CLS. Everyone at this School is made to feel that they belong, regardless of colour, culture, or creed." -Josh.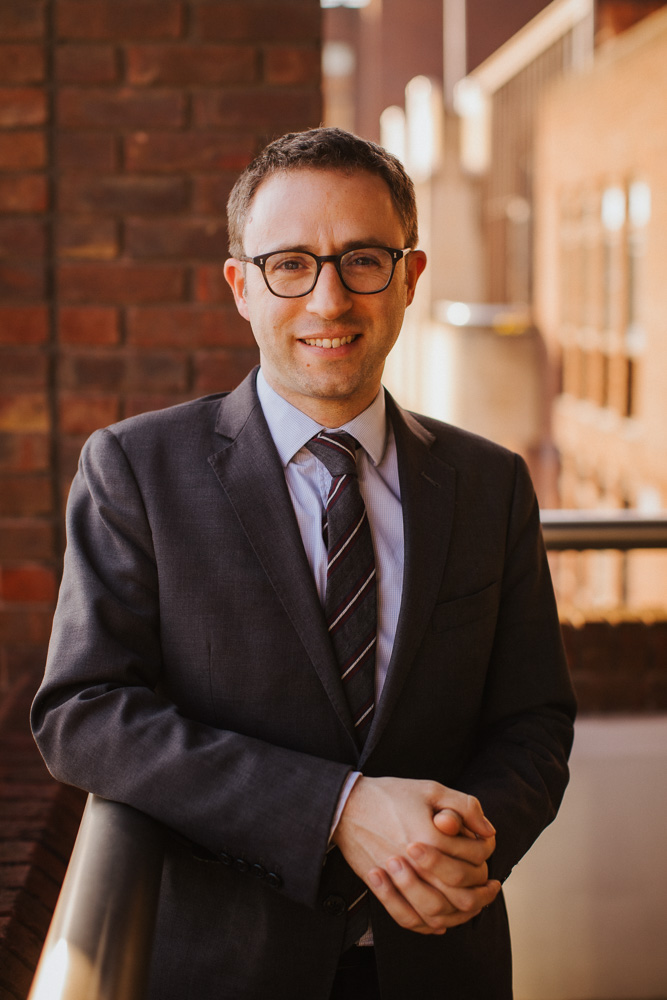 Question:
Coming from Brighton where you were deputy head, aside from both schools being academically well regarded, what attracted you to an inner-city London school? What did you bring with you from Brighton in terms of experience that helped you settle into your role at City of London?
Answer: 
I went to a day school in the centre of a town (RGS Guildford). So, the environment of a school such as CLS is one with which I am very familiar. Beyond that, I was really attracted by the obvious and enthusiastic desire to learn that permeates all aspects of life here, as well as by the diverse nature of this school community, and by the culture of pupils being grounded and outward-looking. In terms of my experience, Brighton College – like CLS – has a deep-rooted commitment to pastoral care, and understands that, for pupils to succeed, they need to be comfortable in their environment and in their own skin. The years that I spent at Brighton as Head of Sixth Form were certainly invaluable experience for me when I moved to CLS. 
Question:
What was the thought process behind a co-educational junior school to feed into both schools? Will there be a co-educational sixth form in the future to complete the diamond structure?
Answer:
Well, CLSG has had a prep department for many years, and that prep department has been in need of more space and more appropriate space for a very long time. When the site at Gray's Inn came along, it was too good an opportunity to allow it to pass, but an obvious opportunity for CLS and CLSG to join forces. In a range of areas, we are working more closely as brother and sister schools, and it was frankly anomalous that CLSG had a junior department, and we did not. 
There are no plans at the moment for any shift to a coeducational Sixth Form; that said, September 2021 did see the launch of 'City +', which brings Sixth Form pupils together every Tuesday morning, for a programme of extension and enrichment (as well as incorporating elements of our PSHEE and HE provision). More and more of our co-curricular work and our partnership work is done jointly between the two schools. As a result, I think it is reasonable to suggest that the pupils at CLS and CLSG enjoy the very best of both the single-sex and co-educational worlds. 
Question:
Can you give us any further examples of what that joint work looks like in practice? 
Answer:
For a long time now, much of our Music and Drama provision has been organised jointly, with concerts and plays bringing together pupils from both schools. And next week (I'm speaking in mid-June) sees the annual Sponsored Walk, which the two schools run together to raise money for the school charities.
More recently, these joint endeavours have extended to a broader range of activities: for example, the CCF, entries to national competitions (such as the Shine Media Awards and iGEM), fundraising ventures, and pupil leadership. Joint social events are organised for younger pupils, and – wherever possible – the Schools' lecture programmes see an audience drawn up of pupils from both schools (and from across the City Family of Schools more widely). Continuing to develop these coeducational experiences is a high priority for both schools.
It is also worth saying that our teachers are increasingly working collaboratively, whether that is on partnership projects or simply in the sharing of good practice.
Question:
What structure is in place to help encourage the boys to choose the fields of study best suited to their specific needs and personalities? Does the school offer work experience and placements in line with their particular interests?
Answer:
Whether it is in choosing subject for GCSE or A-level, or in choosing a path for life beyond school, we provide a lot of personalised support: this starts with the boy's tutor but extends to other members of the pastoral and academic team, with the support of our Future Guidance Department. The emphasis is on helping each pupil to make the right choice of them, informed by current and relevant trends, rather than relying on what can sometimes be dated ideas around degree subject or career choices.
Our careers programme is a central tenet of our provision, and – in this – we are supported by parents and alumni alike. There is a regular programme of speakers, workshops and information evenings, profiling different professions, sectors, or subject areas. Just a few weeks ago, a graduate employment expert spoke to our entire Year 12 cohort, drawing upon the findings of the 2021 'High Flyers' survey, to provide some really important insights about recruiting trends, and highlighting the things that employers are looking for. Those messages can easily be lost in a more traditional academic programme. 
Work experience and professional placements are important opportunities for the pupils, and the School supports these appropriately. To give just one example, a former pupil now runs a biotech firm: he has offered virtual internships to pupils for the past two years, giving those involved an incredible insight into the industry, alongside the opportunity to work on some real projects.
Question:
How does the curriculum support entry into the digital age? What STEAM subjects are offered outside the curriculum? What extracurricular clubs, if any, support these subjects? 
Answer:
We recognise that the digital landscape has changed a great deal since schools first started to teach IT and Computing in designated computer rooms. We give our youngest pupils a grounding in core IT platforms and the basics of coding, whilst educating them about the safe use of technology. We capitalise on these foundations by using pupil devices to support teaching and learning across the curriculum. In addition, we have developed a unique course in Design, Computing and Robotics that is offered to all pupils from Year 9 onwards. This enables our pupils to develop creative digital skills and to use them as one would in the workplace. The course was developed in consultation with entrepreneurs, employers, and engineers: it has been hugely popular.
Our co-curricular provision supports this approach, responding to the differing interest of our pupils, whether that is through the Computer Modelling Club or the inter-house competition in Video Game Design. 
Question:
Can you tell us about the bursary program the school offers? How many children and what level of budgets does the school cater for? Are there full scholarships and uniform grants available as part of the bursary program? 
Answer:
Our bursary programme allows exceptional pupils who otherwise would not consider an education at CLS to focus only on how much they can achieve, with no concerns about financing their education. The more pupils we can welcome though our transformational bursaries, the stronger and more inclusive our school community will become. We believe that everyone benefits when diversity increases, as debates broaden, new perspectives are shared, and barriers are broken down.
That is why we are committed to increasing the number of bursaries we offer each year: it is central to our Vision for the future. In 2022, 13% of our First Form intake will receive 100% bursaries and we want that to increase to 15% in 2025 and 20% by 2030. With a transformational bursary, all of a pupil's school fees are covered, along with extras such as travel costs, uniforms, and public exam fees. 
Question:
How does the school support children who get offers from universities outside of London? Are the numbers of children who head to such universities on the rise? 
Answer:
We have always had a significant number of our pupils going outside of London for university, with many heading to other universities across the UK, as well as many applying abroad. We have seen some increase in numbers applying abroad in recent years, and we have significant in-house expertise available to support that process. 
Question:
As UK universities look increasingly at different qualifications as well as AS and A/levels, and given the international popularity of the program particularly for universities outside the UK, are there plans to offer an IB program to interested children? 
Answer:
There aren't any current plans to change the core nature of our Sixth Form provision, which is based around A-levels (and supplemented by the Extended Project Qualification, and a broad range of supra-curricular and co-curricular opportunities). Our university advisors ensure that pupils are appropriately advised, as they prepare for applications to universities both here in the UK and overseas. 
Question:
What percentage of City boys go on to Oxbridge? How does City support Oxbridge applications in the wake of more clampdowns on children who apply from private schools? 
Answer:
We tend to see between 25 and 30 our pupils each year securing offers from Oxford and Cambridge, and this figure has been relatively static across recent years (with one or two exceptions). These universities remain the most popular destinations for our leavers. However, we work hard to support all of our pupils, as they consider their options beyond school. Whilst the courses at Oxford and Cambridge may be right for many, they aren't right for all. 
Oxford and Cambridge are working hard to encourage applications from young people from a wider range of backgrounds, and to understand the context of each application that they receive. That is not a clampdown on the basis of school sector, but instead an effort to broaden access. The result is a process that is increasingly competitive, and we obviously support those pupils who wish to apply to Oxford and Cambridge as they navigate their way through. Fundamentally, we know that leading, competitive universities are looking for pupils who are genuinely academically curious, have excellent subject knowledge, can think carefully, and can problem solve. This is our bread and butter in teaching. We obviously support pupils to ensure that they understand the course for which they are applying, and to ensure that they are prepared for each element of the process (from admissions tests to interviews). 
Question:
The School has an impressive Music provision and some strong projects. Can you tell us more?
Answer:
CLS is home to the choristers of HM Chapel Royal, St James' Palace and is developing strong institutional and artistic links with Temple Church, the London Youth Choir, Southwark Cathedral, the Royal College of Organists, Trinity College of Music, and the London Handel Festival. We also collaborate every year on exciting creative projects with the City of London family of schools. The Music Department runs ensembles in every genre from choral and orchestral, to jazz, pop and folk music, and pupils are actively encouraged to lead new groups too.
Question:
What systems do you have in place in an academically selective school like City to make sure the children's mental wellbeing is taken into consideration? What does the school do to ensure competition is healthy? 
Answer:
The mental wellbeing of the pupils at CLS is at the heart of all that we do. A team of highly qualified pastoral staff work hard, under the leadership of the Deputy Head (Pastoral), to ensure that every pupil has the opportunity to approach trusted staff whenever they feel the need. Grounded in its value of kindness, the School works hard to foster a culture of transparency, openness and mutual respect with healthy attitudes to mental health and wellbeing. Pupils at CLS are proud of their academic drive, and they recognise that strong academic outcomes rely on balanced and positive attitudes to learning and to maintaining their own wellbeing. A robust and progressive PSHEE programme, which seeks to respond to emerging issues in broader society, provides continuing education on matters of mental health and wellbeing. This is delivered by specially trained teaching staff who recognise the critical need for effective education in this field. The School benefits from a full-time counselling provision for pupils and a full-time Pastoral and Wellbeing Advisor (with a background in children's social care). 
The School's continued commitment to Diversity and Inclusion further contributes to the overall sense of wellbeing of all pupils. We strive for a community in which each pupil has a strong sense of place and belonging in order that they can thrive academically, socially, and personally. The benefits of fresh air and exercise are central to our ethos in terms of good mental health allied, of course, to the value we place on fun. 
Question:
You currently have plans to build a remarkable new sports complex. What was the thought process behind it and how much of an effect do you think it will have on the applications received once it is finished? Which sports will have the most benefit from the new complex? 
Answer:
The 'pupil voice' is strong at CLS and pupil surveys and meetings of the School Parliament identified the development of our onsite sports facilities as a priority. It has been fantastic to respond to this with a new, state of the art, gym. This sits alongside a sports hall, swimming pool and 4G pitch – pretty unique given the location of the School! The PE Department is committed to maintaining our elite provision but is also placing great emphasis on maximising participation with a sharp focus on health-related fitness. This is rooted in an appreciation of the link between physical and mental health. We are confident that a combination of our facilities, elite training programme, proven track record in a range of sports and inclusivity will continue to be a reason why people choose to apply to CLS.
Conclusion
There isn't much more to say about City of London. The school has an incredible reputation, outstanding academic results, and resides in a privileged part of town. Its beautiful building has some brand-new facilities like an on-site fitness centre and a new café overlooking the Thames. Students can play their instruments or eat their lunches as they gaze out over the City of London. It is well known, Mr. Alan Bird has accomplished an immense amount in his current position and has big plans further ahead.
Perhaps one of the the school's most important assets is the pride its students take in their school. This was palatable when a young student gave me a tour of the facilities. That says it all.