Exclusive interview with Raxita Kantaria, Manager, First Class Learning in St John's Wood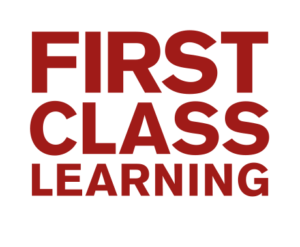 Mums In The Wood had the pleasure of meeting and interviewing, Raxita Kantaria the very successful manager of First Class Learning in St John's Wood on 14th January 2018. Raxita is an investment banker turned teacher and is a highly skilled educator with a natural ability to assess a child's learning potential and standard when starting the programme with him/her. She has provided individualised learning plans for each child under her care and successfully taught children from 3 – 16 for almost sixteen years. Her courses are constantly growing in popularity both because of the manner in which it is taught and because of the keen understanding of, and excellent guidance and support she provides to, each individual child.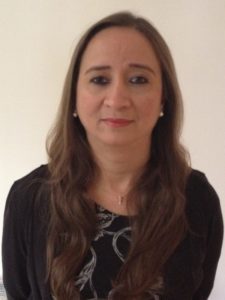 Question:
What inspired you to first start teaching?
Answer:
Teaching wasn't planned, I was an Investment Banker for 16 years and following the birth of my second daughter I needed something that gave me a work life balance. I have now taught for over 16 years.
Initially, I started off by applying to become a Kumon Instructor and went on to run one of the largest single run centres.  I moved to First Class Learning as I wanted to be able to have the flexibility to provide each child with a personalised programme that incorporates a variety of materials. From my own experience with my daughters sitting their 11 plus exams and gaining places at both independent schools and The Henrietta Barnett Grammar School. I know first-hand, how beneficial a solid foundation is. I wanted to have a business that allowed me to provide what I felt was needed for each individual child.
Question:
What is First Class Learning, what are its aims and how is it structured? 
Answer:
First Class Learning is a worksheet based programme founded on the philosophy of little and often giving students long term retention and lifelong skills. It helps the younger students get used to a consistent work ethic and the older ones, to understand that consistency is key and challenging themselves helps them develop critical thinking skills, creativity and so much more.
Question:
How does it differ from the general concept of tutoring? 
Answer:
FCL is a  programme using worksheets designed to enable students to become independent learners. It also encourages students to gain good study habits through 10-15 minutes (little) of work each day (often) increasing their speed, proficiency, confidence and accuracy. With one to one tutoring, I believe students are taught topics that are relevant at the time at school but are not given the skills needed for long term retention proficiency in the foundation core skills, something that is vital in making the progress needed in both Maths & English.  The next session may then move onto learning something completely different the following week, as they do in school, when they may not have fully grasped or retained the previous week's topic. The FCL programme works on the basis of reinforcing and strengthening their knowledge of the subjects, giving them life-long skills.
Question:
How does it differ from Kumon?  
Answer:
FCL is a modular based programme and can be adapted to both student' individual needs and to the National School Curriculum, covering wide and varied topics. As well as encouraging independent learning we are on hand to explain methods and ensure students feel confident in their own abilities. FCL also allows managers to have flexibility to incorporate a range of materials into the programme to aid exam preparation.
Question:
What age groups does the programme cater to?
Answer:
At my centres in St Johns Wood and Edgware, I have students ranging from age 3 up to 16 (GCSE year 11).
Question:
How do you change the programme to suit the needs of individual children? 
Answer:
As the programme is modular, it is possible for students' work to be set on an individual basis.
From the initial assessment I monitor students' progress on a weekly basis and set work according to their needs. This may not necessarily be what they are doing at school and more often than not, it isn't.
For example, if a child is not proficient in their times tables they could find fractions difficult so I would fill in the gaps. I follow this process for every student and if need be will source other materials to fulfil whatever I feel is required for that student. The same would apply for the English.
Question:
Does the programme serve to complement or extend a child's current level/year group at school?
Answer:
To start with, the programme serves to compliment a student's current level or even to bring them up to speed in their current school level. The long term aim being to extend beyond school levels, but I believe this happens naturally rather than pushing them to it. As they begin to understand a concept, the next stage follows. At the same time I have students who are not challenged enough at school so I ensure they reach their full potential with the FCL programme. This tends to be the case regardless of school sector.
Whether it complements or extends, depends on the year group in each school sector. With the independent prep schools, we have a large number of students for whom, the programme reinforces and helps them practise the necessary skills set needed for long term retention, which in turn benefits students sitting for competitive exams. Whereas with the state sector, it enables us to help students progress beyond the levels at which the national curriculum is taught to them and helps us formulate individual learning plans for each child.
Question:
Do you think the programme is beneficial to children taking examinations in the near future or do you think it prepares children on a more long term basis?
Answer:
The FCL programme is a long term programme and not a quick fix, however the skill sets gained (e.g. independent learning, critical thinking etc) will benefit students by giving them the confidence to tackle anything they face in an exam.
Question:
What level of parental commitment is needed in order for the programme to be successful?
Answer:
For the programme to be successful 10-15 minutes homework should be completed on the days students do not attend class. Parents should encourage and motivate their children to work independently and are expected to mark and record results daily. This is so students are able to correct mistakes immediately thus learning from them.
Question:
How often do children need to come into the Centre? Can the programme be followed externally or like a correspondence course?
Answer:
Students attend class once a week. The programme can be done on a correspondence basis, although I prefer my students to attend class so I can work with them to individualise their programme and enhance their learning experience.