Exclusive Interview with the Headmistress of St Christopher's School, Hampstead, Ms Sandrine Paillasse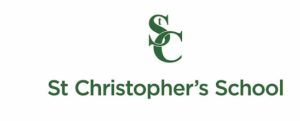 Introduction
Mums in The Wood had the enormous pleasure of meeting with Ms Paillasse, the Head of St Christophers since September 2020 and toured the  charming, buzzy school with the wonderful Head of Admissions, Jessica Haydon on 16th March 2022. Following the path of her mother, Ms Paillasse trained as a teacher first,  but was always interested in counselling and pastoral care. She eventually qualified as a psychotherapist whilst deputy head at St Paul's Girls' School. How she manages to find time to see clients with the Tavistock clinic  alongside her teaching duties, I have not a clue!  She says her boundless energy, is maintained by being a self confessed yoga fanatic, as well as allowing herself time to reflect and relax in pleasurable weekends in Paris where her husband lives.
Following on from a headmistress of 15 years and  a number of heads in quick succession must have been daunting, but Ms Paillasse  is extremely  positive and keen on retaining the community feel of the school.  Involving the parents at all levels is absolutely key to her agenda. Since her arrival she has arranged focus groups, forums,  coffee mornings and academic parent days as well as the extremely informative Friday newsletter; all  testimony to the extra she gives and the amount she cares.
Implicit in everything she talks about is her therapy background, how she approaches pastural care, safeguarding and arguments. She has empowered the staff to be able to have difficult conversations with parents and to really listen. The Head of Art is also an art therapist… Keen on representation and diversity in everything, her new initiatives  have included auditing their library resources to reframe some off the books, ridding some and acquiring new ones, selecting pupils to be inclusion ambassadors. Investment in technology is ongoing, keen not to compromise traditional writing skills and the joy of pen licenses. The delightful mismatched teacups I was sipping tea from I was told,  epitomised the school's ethos.
When asked about the type of girl St Christophers is looking for she said ' a girl not afraid to try things out, they are not expecting perfectionism'. Making good use of the schools wonderful setting in Belsize Park village, Ms Paillasse has  outdoor learning days planned on Hampstead Heath and  has forged links with the local boys prep schools, Herewood House and The Hall also with strong music connections, organising  movie nights and exciting future events. Listening to working parents demands for such provision, from September 2022 Ms Paillasse has initiated an after school club that will run until 5.00.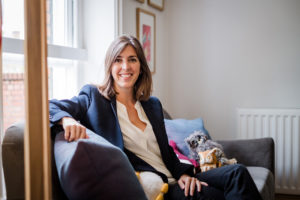 Question:
Having recently joined St Christophers, are you taking it in a new direction or making any changes? What is your vision for the school going forward?
Answer:
We continue to aim high academically; our girls go to some of the best senior schools in London.
In addition, we have focused our efforts on partnerships and community cohesion, by creating new links with local schools and abroad (Sierra Leone), by encouraging pupil engagement and pupil leadership with exciting new roles such as Inclusion Ambassadors and Charity Ambassadors. Equity, Diversity and Inclusion is at the heart of our approach, promoting a culture for better belonging, framing our narrative around identities, and engaging in meaningful dialogues with our community.
STEAM occupies a central place in our vision for our curriculum (we are proud that our Head of Science was awarded the Primary Science Teacher award last year). We continue to broaden our girls' minds by multiplying opportunities for them to engage with inspiring, principled and varied role models.
Pupil voice is a characteristic of St Christopher's: we create opportunities for girls to think about school culture and inclusion, and they are now using their voice to let us know how they would like to make the school culture more inclusive, respectful of all and to support local and global charity initiatives. They are active participants in our drive to be a recognised UNICEF Rights Respecting School (we have achieved Bronze and are working towards our Silver accreditation).
Creating a culture for better belonging means including the lived experiences of our local community. It is both our strong pastoral system, and the extent to which it looks after and includes all of the children, and the language that we begin to develop around equity, diversity and inclusion, and the skill, the excellence, the agility our staff and direct community have around talking about diversity and inclusion.
Question:
Over the last few years, St Christophers heads have changed annually, could you explain why and how you will ensure that you will be holding your position for a while to come.
Answer:
Life happens! The school is bigger than any one person; after the long tenure of an iconic head, transitions are never entirely smooth, however hard we try. This is a common experience for all changes and transitions – after all, all change implies loss. The school continues to grow and thrive, and the girls achieve excellent outcomes.
The next few years are all about building partnerships, strong relationships and a bedrock of trust between Governors, senior leadership, staff, pupils and parents to ensure stability. This starts with turning our attention to our community's hopes and aspirations, and developing cooperation at all levels in the school, for all to have the same purpose: above all else, the best outcomes for our girls, so that they leave us content, happy, and a sense of who they are.
Question:
Given the saturation of quality day schools in the area, what does St. Christophers uniquely offer girls and parents?
Answer:
There are few stand-alone prep schools of our calibre in North London, and even fewer that are charities. As a Prep School, we are expert in the development of children and the transition to teenagerhood. As a psychotherapist myself, I often reference the work of Anna Freud, a pioneer in child development and psychoanalysis, as well as a local figure in Hampstead: mothers, she said, have to be there to be left. The same, we believe, is true of prep schools.
As a stand-alone school we prepare the girls for change, for choice. We give them an opportunity to leave and say goodbye to a past – an important transition, a preparation for the many separations they will experience in their future: friends, university, parents, love, and more. We give an incredible amount to our girls over the years they spend at St Christopher's, so they can make the best of the change: to adapt to a new setting, to form new friendships, and to make new discoveries – including exploring their selves. Saying goodbye gives the girls the chance to reinvent themselves. Being a prep school, we preserve that transition – and up to the last day, we provide them with a myriad of rich experiences.
Question:
Parents often find it hard to juggle children in different settings, do you have plans to introduce a nursery?
Answer:
We do not have plans to introduce a nursery, but we understand the difficulties parents face in terms of logistics, and we plan to extend our co-curricular activities and after-school provision  from September 2022.
Question:
Given the competitive nature of your entrance assessments at 4+ and 5+ realistically should parents tutor their children for this?
Answer:
No; we implore parents not to tutor their daughters. Let them be children and be themselves; will they otherwise be tutored throughout their school career? This does not make for a happy child, if they have to be in front of a textbook for hours on end after school instead or running in the local park. Children develop at different paces and at different times; we support them through extension and challenge programmes and by working with their parents.
Question:
With all the schools getting more oversubscribed each year, how do you ensure that the assessments provide enough information to help you select girls who will be a right fit for the school? What is it you look for in such young children?
Answer:
We have reviewed our assessment so that they are more inclusive; for instance, we have removed the birthday date as a criterion for entry, and our activities on assessment day cater for the introvert child as much as the extrovert. Our assessment team are experts in Early Years.
We are also one of the rare schools (if not the only one in the area) that will invite children back for a second try if they were too unsettled to take part on the day of the assessment.
Question:
Could you explain why St Christophers has split the entry intake between reception (receiving pupils with birthdays in September to February) and Year One (taking children with March to August birthdays) ?
Answer:
We have removed that. We still have a split entry but based on outcome of assessment solely and not date of birth.
Question:
Are you looking for a 'type' of St Christophers pupil? – How does St Christophers serve the local Belsize Park community and is the school looking to diversify its intake at all?
Answer:
Children are children and will be quirky in their own ways – they do not fit into a mould (and nor would we want this!). When we assess the children, we are looking for girls who will 'have a go' at the activities on offer on the day.
We have close links with local schools, both state and independent, as well as local shops (our younger pupils love going to the greengrocer with their science teacher!). Our pupils participate in local events, such as the Hampstead Summer Festival.
We are part of the London Fee Assistance Consortium and offer a range of bursaries.
By creating a culture of better belonging, we open our doors to a diverse intake.
Question:
What nurturing elements are you providing the girls with to help through the bumpy journey of 11 plus exams?
Answer:
Pastoral care during the 11+ process is an essential element of our preparations. It ranges from art therapy days, mindfulness walks, day trips, afternoons on the Heath, a 6-week module on mental health with resources from the Mental Health Foundation, weekly drop-in clinics as well as daily form time activities. Support is always available to parents – the process is a daunting one for parents, and it is important we are by their side as they navigate it. We are a Tooled Up Education school, offering parents a wealth of resources on wellbeing and parenting, created and collated by Dr Kathy Weston, and we run regular coffee mornings and webinars for parents.
Home
Question:
With limited outdoor spaces, how do you ensure that the girls get enough sport and fitness throughout the week?
Answer:
Space is at a premium in London schools and we aim to make the most of it. Our site hides several outdoor spaces for girls to be active – we have our own floodlit courts, an outdoor classroom, a science garden, a mud kitchen, an outdoor stage, 2 gardens for the girls to play in, and a separate playground for Reception children – and of course, the Heath only a short walk away. As well as timetabled sports and games lessons (netball and football in the winter, rounders and cricket in the summers, athletics for Sports day at Parliament Holl, cross-country running), we offer sports clubs daily. Every girl from Year 4 up is on a team. Girls go to the Swiss Cottage swimming pool in Year 3.
Question:
It doesn't seem to be reflected in its high achieving academic results, but what is the reason for the schools laid back approach to uniform?
Answer:
We want children to be children and to be able to climb trees in the park after school in their uniform. We do have expectations, and teach the girls as such (courtesy, good manners, kindness) but we focus on our provision and quality of teaching and intellectual curiosity.
That said, we are currently reviewing our uniform so that it reflects our inclusive and modern values, while retaining a sense of the traditions the school has fostered since 1883.
CONCLUSION:
Disarmingly sprawling with an incredible flood lit sports court, tumbling science gardens, bug hotels, a Narnia streetlamp,  a pond, and a fantastic outdoor classroom.  St Christophers is a charmingly busy, friendly, and creative school, where opportunities abound.  Despite the rain, there was a warm feeling, Smiley children and happy teachers everywhere. Mums in the Wood felt that the school was brimming  with life, ' thinking hats' displayed in each classroom ( and used), glorious art work covered the walls, I heard Peter and the Wolf spilling out of one music lesson. There is a calm corner in the reception playground, close to a Squash and Squeeze shed. A year two class was busy rehearsing for a production of the Twits. 
 There are plenty of clubs,  French after school clubs, as well as a French club for native speakers, debating… There is much excitement for their cross curricular projects – the latest taking inspiration from a painting from the Wallace collection. They invite  thinking and creativity at every point. Jubilant that this  11+ year was even more successful than last; girls received offers from all of the top London schools, South Hampstead, City Girls, NLCS, Francis Holland, Channing, Godolphin and Latymer.  You feel that any girl who gets a place here will  truly thrive.