Local state schools – applications, admissions and lists of schools for each area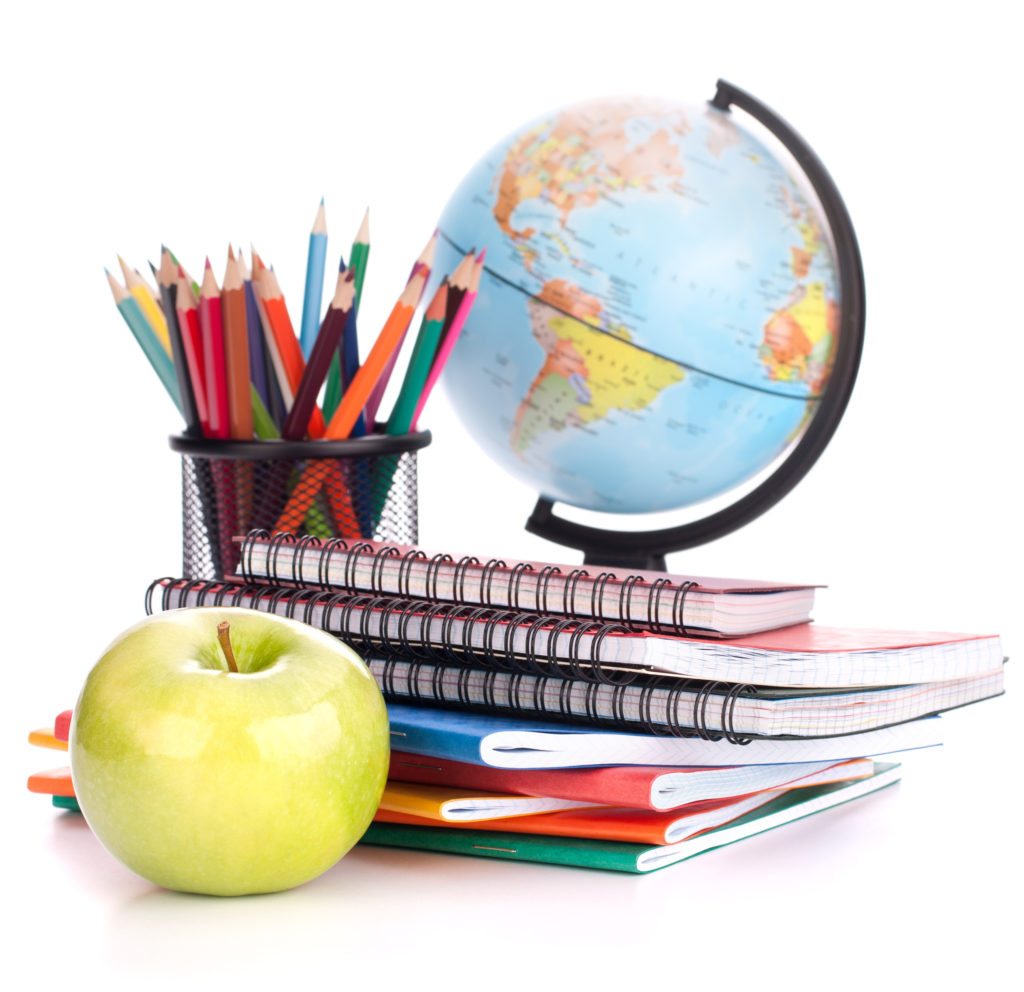 Below is a list of state schools in and around St John's Wood and the surrounding areas. We have divided them by area to make it a little easier. This is by no means an exhaustive list and we would be happy to welcome suggestions of schools to be added on to this list if we have left any out.
The School Admissions Code regulates admissions into state schools in England. The code can be found at https://www.gov.uk/government/uploads/system/uploads/attachment_data/file/389388/School_Admissions_Code_2014_-_19_Dec.pdf
Schools are  broadly categorised into the following (there are other categories not included in this article, like voluntary aided, voluntary controlled schools etc. Details can be found on the government website to which links have been provided below and more information can also be gained by reading the very comprehensive Code to which a link has been posted above).
Grammar Schools – Where students are accepted based on ability. Places are offered based on a points system which is strictly adhered to. State Grammar school entrance exams are held in the autumn term so that parents have sufficient time to be notified as to whether their child has qualified for a place (note that a place is not however guaranteed at this point) before the application process begins for secondary schools.
Partially selective schools – Where a proportion of the intake is taken based on academic ability.
Some schools accept children based on talents/achievements within a certain band. e.g. Music, Sport etc and many non-selective schools try to take an equal number of children from each band.
Faith Schools – Where students are accepted based on baptism, church attendance and participation, acknowledgement from the vicar/priest of the parish that you are part of that parish.
Free Schools/Academies – Where students are accepted based on a catchment area. These schools come under the School Admissions Code, however they can decide on their own admissions criteria.
The Application Process
Links to the government website are included for ease of use.
The first thing to do would be to contact the local council and ask for a list of schools in your area. https://www.gov.uk/find-your-local-council

Remember that you are allowed to apply for schools outside your local authority through the council. This has to be done via a separate application form however. You may be expected to provide proof of address. Some local authorities do home visits to make sure that you are living where you say you are.
Every council has a team that helps parents try and gain admission to their target school. Talk to them.
Then find out what the admissions criteria are for the schools you are interested in. https://www.gov.uk/schools-admissions/admissions-criteria
Find out from your council when applications open for primary schools or secondary schools depending on which you want.
Being at the nursery of a school does not automatically guarantee entrance to your chosen school. Equally, it does not lessen you chances if you are at a different nursery.
Applications open on different days depending on the local council you are part of but generally, the applications open at the start of  the autumn before your child is due to start school.
The council will inform  you of which school you have been offered a place at on 16 April for primary schools and 1 March for secondary schools.
If you do not respond within the given time limit, the council may withdraw the offer.
If you have been found to have intentionally provided false information, your offer will be withdrawn even if your child has already started school.
Things to remember when applying for admission to a state school :
You cannot 'choose' a school. You can only express a preference. Depending on the area, you can express a preference for 3 – 6 schools.
Catchment areas change each year depending on numbers. i.e. number of applicants, siblings etc. Make sure you find out by either calling the school or the local authority, where the catchment area ended in the previous year to ascertain what your chances are.
Find out about the different school by visiting them. Most schools have open days.
Read the OFSTED reports which are always available on the school website.
Check the league tables to see what the results of the schools are like in the preceding years.
Talk to people who send their children to the school, join forums and ask questions. Do as much research as possible.
Find out if the school is heavily oversubscribed and if so, how they operate their waiting lists.
Apply through the local authority's common application form. (This should be done even when applying for a faith school or a grammar school.) The link to obtain an application form for a primary school place is https://www.gov.uk/apply-for-primary-school-place
You should ensure that you include at least one school (even if it is low priority) where you are sure of being allocated a place.
Applications open in the autumn term before your child is due to start school.
Deadlines for primary school applications is 15th January.
Deadlines for secondary school applications is 31 October for a Year 6 student.
You can appeal if you are not offered a place at the school you want but you should accept the place you have been given regardless, as if you do not accept, the local authority will not be under any obligation to find another place for you. Do appeal very quickly though. https://www.gov.uk/appeal-school-admission-decision .
Order of priority when allocating places at a state school:
First priority is given to children in public care. This includes children who have been previously in public care but have now been adopted.
If your child  has special needs and has been issued with a SEN (Special Education Needs) statement, then that child must be offered a place at the school named by the parents.
Children with siblings at the school come next.
A decision will also be made based on whether or not your child has a disability that would make travelling further afield difficult.
Whether or not your child is of a particular faith that the school caters for.
How close you live to the school.
ST JOHN'S WOOD
Barrow Hill Junior School
Bridgeman Street, St John's Wood,
London, NW8 7AL
http://www.bhjs.co.uk/
Gateway Academy
Capland Street,
London, NW8 8LN
http://www.gateway-academy.co.uk/
George Eliot Primary School
Marlborough Hill,
London, NW8 0NH
http://www.georgeeliotschool.co.uk/
Qunitin Kynaston
Marlborough Hill
London, NW8 0NL
http://www.qk.org.uk/
Robinsfield Infant School
Ordnance Hill,
London, NW8 6PX
http://robinsfieldinfant.co.uk/
St Edward's Catholic Primary School
Lisson Grove,
London, NW1 6LH
http://www.stedwardsprimary.co.uk/
---
MAIDA VALE
ARK Atwood Primary Academy
Amberley Road
London W9 2JY
http://arkatwoodprimary.org/
St Joseph's Roman Catholic Primary School
Lanark Road, Maida Vale,
London, W9 1DF
http://www.stjosephsschool.org.uk/
St Luke's Church of England Primary School
Fernhead Road,
London, W9 3EJ
http://www.stlukesprimary.org.uk/
St Peter's Church of England School
Chippenham Mews,
London, W9 2AN
http://www.stpeterscm.co.uk/
St Saviour's Church of England Primary School
Shirland Road, Maida Vale,
London, W9 2JD
http://www.stsavioursprimary.co.uk/
---
KILBURN
Essendine Primary School
Essendine Road,
London, W9 2LR
http://www.essendineprimary.co.uk/westminster/primary/essendine
St Augustine's Church of England Primary School
Kilburn Park Road,
London, NW6 5XA
http://st-augustines-primary.co.uk/
---
QUEEN'S PARK
Queen's Park Primary School
Droop Street,
London, W10 4DQ
http://queensparkprimaryschool.co.uk/
Wilberforce Primary School
Beethoven Street,
London, W10 4LB
http://wilberforceprimary.org/
---
MARYLEBONE
Christ Church Bentinck Church of England Primary School
Cosway Street,
London, NW1 5NS
http://www.ccbprimary.co.uk/
St Mary's Bryanston Square Church of England School
Enford Street,
London, W1H 1DL
http://stmarys.bryanston.net/
St Vincent's Roman Catholic Primary School
St Vincent Street, Marylebone,
London, W1M 3HA
http://webfronter.com/westminster/SVPS/
---
PADDINGTON AND SURROUNDS
Edward Wilson Primary School
Senior Street,
London, W2 5TL
http://www.edwardwilson.westminster.sch.uk/
Hallfield Primary School
Hallfield Estate,
London, W2 6JJ
http://www.hallfieldschool.org.uk/
Hampden Gurney Church of England Primary School
13 Nutford Place,
London, W1H 5HA
http://www.hampdengurneyschool.org.uk/
Our Lady of Dolours Roman Catholic Primary School
19 Cirencester Street, Paddington,
London, W2 5SR
http://www.ourladydolours.co.uk/
Paddington Green Primary School
Park Place Villas,
London, W2 1SP
http://www.pgprimary.co.uk/
St James & St John Church of England Primary School
4 Craven Terrace,
London, W2 3QD
http://www.stjamesandstjohnschool.co.uk/
St Mary of the Angels Roman Catholic Primary School
Shrewsbury Road, Bayswater,
London, W2 5PR
http://www.stmaryangels.co.uk/
St Mary Magdalene Church of England Primary School
Rowington Close, Warwick Estate,
London, W2 5TF
http://www.st-marymagdalene.westminster.sch.uk/
St Stephen's Church of England Primary School
91 Westbourne Park Road,
London, W2 5QH
http://www.st-stephensprimary.co.uk/
The Minerva Academy
157 Edgware Road,
London, W2 2HR
http://www.minerva.academy/
---
West Hampstead
Beckford Primary School
Dornfell Street, West Hampstead,
London, NW6 1QL
http://www.beckford.camden.sch.uk/
Emmanuel Church of England Primary School
152 – 158 Mill Lane,
London, NW6 1TF
http://www.emmanuel.camden.sch.uk/
Kingsgate Primary School
Kingsgate Road,
London, NW6 4LB
http://www.kingsgateprimaryschool.org.uk/
St Eugene de Mazenod Roman Catholic Primary School
Mazenod Avenue,
London, NW6 4LS
http://www.steugene.camden.sch.uk/
---
Hampstead
Fitzjohn's Primary School 
86A Fitzjohn's Avenue
London, NW3 6NP
http://www.fitzjohns.camden.sch.uk/
Fleet Primary School 
Fleet Road
London, NW3 2QT
http://www.fleet.camden.sch.uk/
Hampstead Parochial Primary School, Church of England
Holly Bush Vale
London, NW3 6TX
http://www.hampsteadprim.camden.sch.uk/
Haverstock 
24 Haverstock Hill
London, NW3 2BQ
http://www.haverstock.camden.sch.uk/
Holy Trinity Primary School (Church of England)
Trinity Walk, Maresfield Gardens
London, NW3 5SQ
http://holytrinitycofeprimary.fluencycms.co.uk/
New End Primary School 
Streatley Place
London, NW3 1HU
http://www.newend.camden.sch.uk/
Royal Free Hospital Children's School 
Floor 6 – 6 West B, Pond Street
London, NW3 2QG
ww.royalfree.camden.sch.uk
Saint Pauls Primary School (Church of England)
Elsworthy Road
London, NW3 3DS
http://www.stpauls.camden.sch.uk/
St Luke's Church of England School
12 Kidderpore Avenue
London, NW3 7SU
http://www.stlukesschool.org.uk/
The Rosary RC Primary School 
238 Haverstock Hill
London, NW3 2AE
http://www.rosary.camden.sch.uk/
---
Child's Hill
All Saints' Church of England Primary School 
Cricklewood Lane,
Childs Hill,
London, NW2 2TH
http://www.allsaintsnw2.barnet.sch.uk/
Child's Hill Primary School
Dersingham Road
London NW2 1SL
http://www.childshill.barnet.sch.uk/
St Agnes Roman Catholic School
Thorverton Road,
Cricklewood,
London, NW2 1RG
http://www.stagnesrc.net/
Claremont Primary School
Claremont Road,
Cricklewood,
London, NW2 1AB
http://www.claremontprimarynw2.co.uk/
---
Golder's Green
Brookland Infant and Junior School
Hill Top,
Hampstead Garden Suburb,
London, NW11 6EJ
http://www.brooklandjuniorschool.co.uk/
Garden Suburb Infant and Junior School
Childs Way,
London, NW11 6XU
http://www.gardensuburbjunior.co.uk/
Menorah Primary School 
The Wohl Campus,
1-3 the Drive,
London, NW11 9SP
http://www.menorahprimaryschool.org.uk/Admissions/
Rimon Jewish Primary School
41a Dunstan Road,
London, NW11 8AE
http://www.rimonschool.org.uk/
Wessex Gardens Primary School
Wessex Gardens,
London, NW11 9RR
http://www.wessexgardens.co.uk/
---
We hope this has been of some use to parents considering state schools for their children. We have tried to include as much information as possible. However, if you feel that there are areas that should be covered and have not been so, please do let us know.
If you have any questions or require more information on the application process or admissions criteria, or anything else, do please feel free to email us on [email protected] 
© Mums In The Wood. August 2015.