An Introduction To The 7+ Entrance Examination by Faisal Nasim
This article was written for Mums in the Wood by Faisal Nasim of Exam Papers Plus, a leading producer of practice material and resources to help children succeed in 7+, 8+, 10+, 11+ and 13+ exams.
Faisal has worked as a teacher and tutor for a number of years, specialising in preparing students for 7+, 8+, 10+, 11+ and 13+ entrance tests. He has personally helped hundreds of students gain admission to the school of their choice. He is a vastly experienced and successful educator with a deep understanding of the requirements and intricacies of the UK examination system for both independent and grammar schools.
Faisal's own education has provided him with first-hand experience of the examination process. He was awarded a 7+ Scholarship to Dulwich Prep School, an 11+ Scholarship to Colet Court and the prestigious John Colet Scholarship to St. Paul's School. He went on to read History at Jesus College, Cambridge.
What is the 7+ exam?
The 7+ assessment is a competitive selection exam used by a number of top schools in London for entry into Year 3. Most schools hold their 7+ examination in January of Year 2.
How competitive is it?
In London, the competition each year seems to become increasingly fierce with applicant to place ratios as high as 10 to 1 at the most sought after schools. However, most candidates will apply to more than one school so this ratio is a little skewed. Furthermore, a fair amount of applications are speculative. Nevertheless, there's no doubt that there are always more qualified candidates than places.
What is tested?
Despite being held mid-way though the academic year, the full Year 2 curriculum can be covered in the tests. The top academic schools will go beyond this. Each school sets its own papers and there are slight differences in format, content and style.
The written exams test Maths, English and often Reasoning too. The assessments can last up to four hours and are as much a test of focus and stamina as anything else. Being able to follow instructions and avoid careless errors seems to often be the differentiator between equally bright candidates.
What about interviews?
Some schools hold interviews prior to or on the examination day whilst others only invite back those who performed well in the written tests. Interviews tend to be rigorous but not intimidating and may include further testing of numeracy and literacy skills as well more general questions about hobbies and interests.
Do I need to prepare?
Most children will have received some preparation for the exam, perhaps from a tutor, parent or current school. As with most things, there's no doubt that preparation and practice greatly increases the chances of success. However, there's no need to go overboard and preparation should be approached in an educationally healthy and sound manner. If a child is inquisitive and possesses some natural ability then a little preparation can go a long way. Practice papers can help familiarise children with exam formats and improve their ability to deal with time pressure.
Will my child's current school help me?
Unless a child attends a school that specifically prepares for these exams like St. John's Wood Pre-Prep, they are unlikely to receive support from their school and may even encounter some resistance. This can often be well-meaning as children mature at different ages and some are simply not ready to sit such a long assessment at such a young age. However, schools also dislike losing students after Year 2, especially if they prepare for the 8+ and end after Year 3. As such, parents should do their own research and make sure they are making the best decision for their child.
What are the advantages and disadvantages of taking the 7+ exam?
The main advantage is gaining early access to some of London's top schools. Whilst the 7+ is competitive, it can represent an easier route than the 11+ and 13+. Furthermore, if the school goes all the way up to 18, there's no need to worry about preparing for entrance exams again.
Having said this, the 7+ requires a certain level of academic maturity as the assessment criteria can be quite rigid. As such, the exam can come too early for many bright children who go on do to do very well at 8+, 11+ and 13+. Children develop at their own pace and not gaining a place at 7+ should not be framed as 'failure'.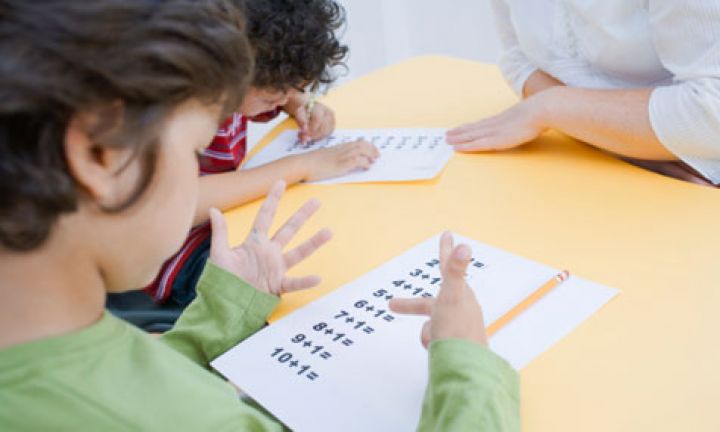 Visit www.exampapersplus.co.uk to find out more.
If you have any further questions or need some advice, you can get in touch with me at faisal@exampapersplus.co.uk